Design Hint: Installing Wall Brackets - Less Sealant, More Savings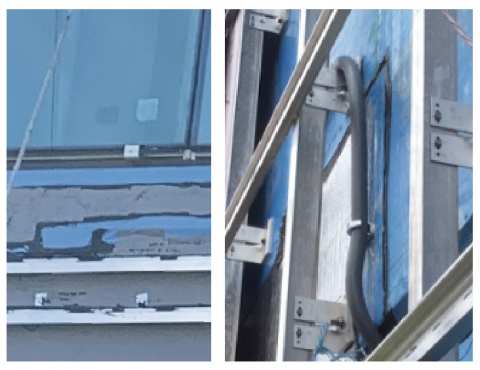 With all the code changes and requirements for Continuous Insulation (c.i.) on Light Gauge Metal Framing (LGMF), Z girts have proven to be challenging to seal for water/airtightness. We provide the next-generation solution!
The traditional Z girt approach always leads to more penetration points of the weather barrier. In addition, there are real-life installation challenges present when using Z girts in large-scale rainscreen construction. In most installation scenarios, there is considerable silicon sealant utilized to apply the Z girt to the wall – from the initial setting of the various Z girts due to the lack of pre-punched attachment points. Once the Z girt is set, additional silicon is applied at the top of the pre-formed shape and also applied at each of the individual fastener attachment points. This approach is both labor-intensive and increases the opportunity for installation error and inefficiency. If the Z girt also needs to be shimmed, the ability to prevent leaks in and around the shims also becomes increasingly difficult.
With ECO Cladding's bracket-based sub-framing approach, the dynamics of compression with each wall bracket against the weather barrier and sheathing provides the simplest and most installation-friendly approach. Once each bracket is set with the self-drilling fastener, only one small dab of silicon is necessary to ensure that the penetration point is effectively watertight. Very quickly, wall brackets can be set efficiently, and fastener penetrations can be rendered watertight with very little silicon sealant needed.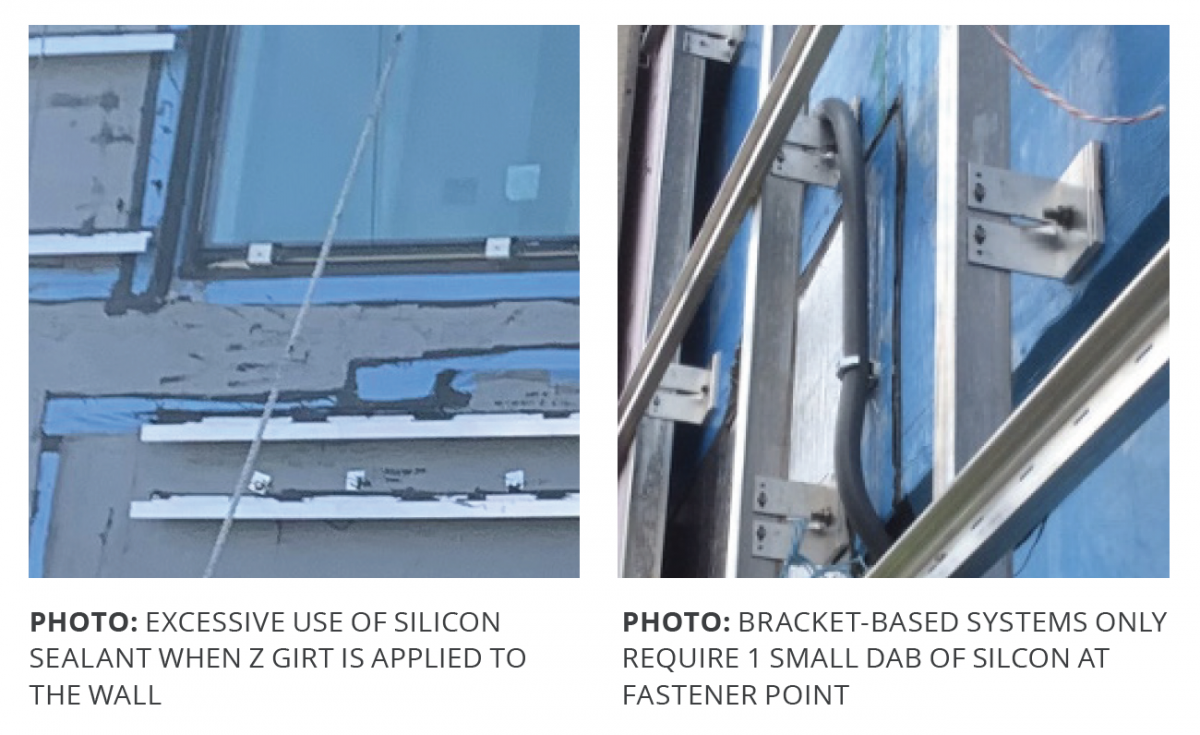 Interested in learning more? Contact our technical team and we can provide you with a White Paper on this topic.