Coming Soon: Union on Knox - Targeting LEED Silver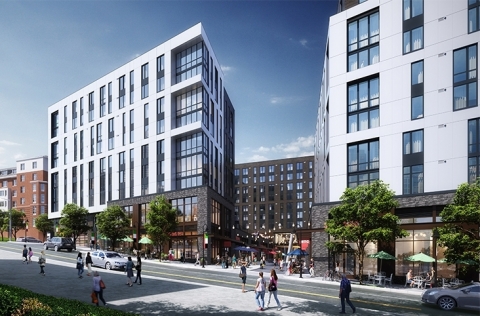 We are grateful to unveil Union on Knox, an exciting new development situated at the southeast corner of the esteemed University of Maryland (UMD). Serving as a striking pedestrian gateway to the university, this project promises to redefine the campus experience and create an inviting environment for students and visitors alike.
Union on Knox offers a total residential area of approximately 359,000 square feet, featuring 340 apartments of various sizes and configurations. Adding to the architectural splendor of Union on Knox is it's energy-efficient rainscreen cladding exterior, featuring 90,000 square feet of Swisspearl architectural fiber cement panels. The project showcases a captivating color palette from the Zenor and Carat series, complemented by exposed rivet fasteners. The design team selected ECO Cladding's VZ.10 system, a variation of the Alpha Vci.10 system that incorporates hat and zee profiles with visible rivet attachments. With a diverse variation of backup wall conditions, ranging from stud/sheathing to poured concrete, Union on Knox exemplifies versatility and durability in its exterior cladding design and construction. Wind shear tests have been done to accommodate the most extreme weather conditions. The tight thermal cavity of our system allows the project to meet performance and ventilation requirements.
As Union on Knox takes shape, it is poised to become a central hub where academia, retail, and community converge. Its strategic location at the University of Maryland ensures easy access to academic resources, cultural activities, and the vibrant energy that surrounds the campus.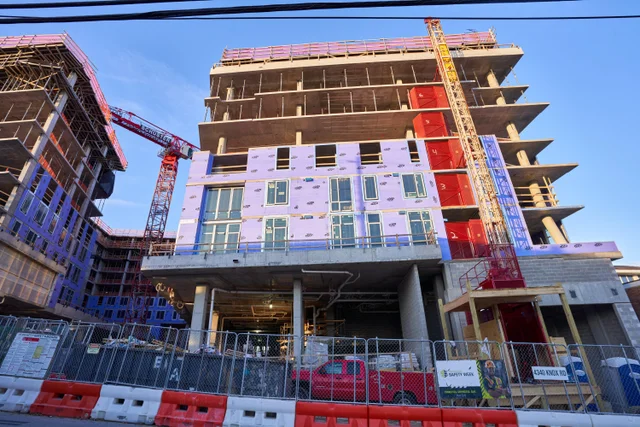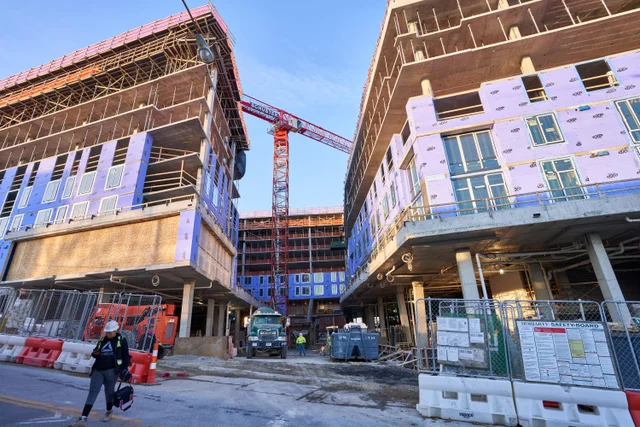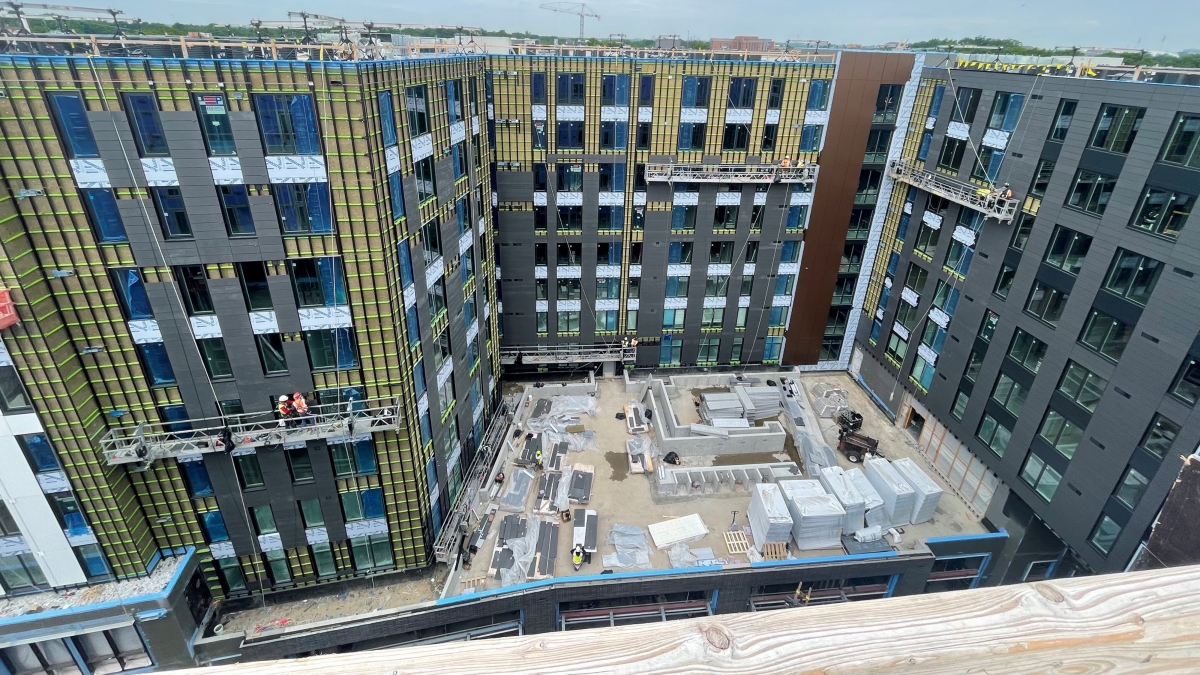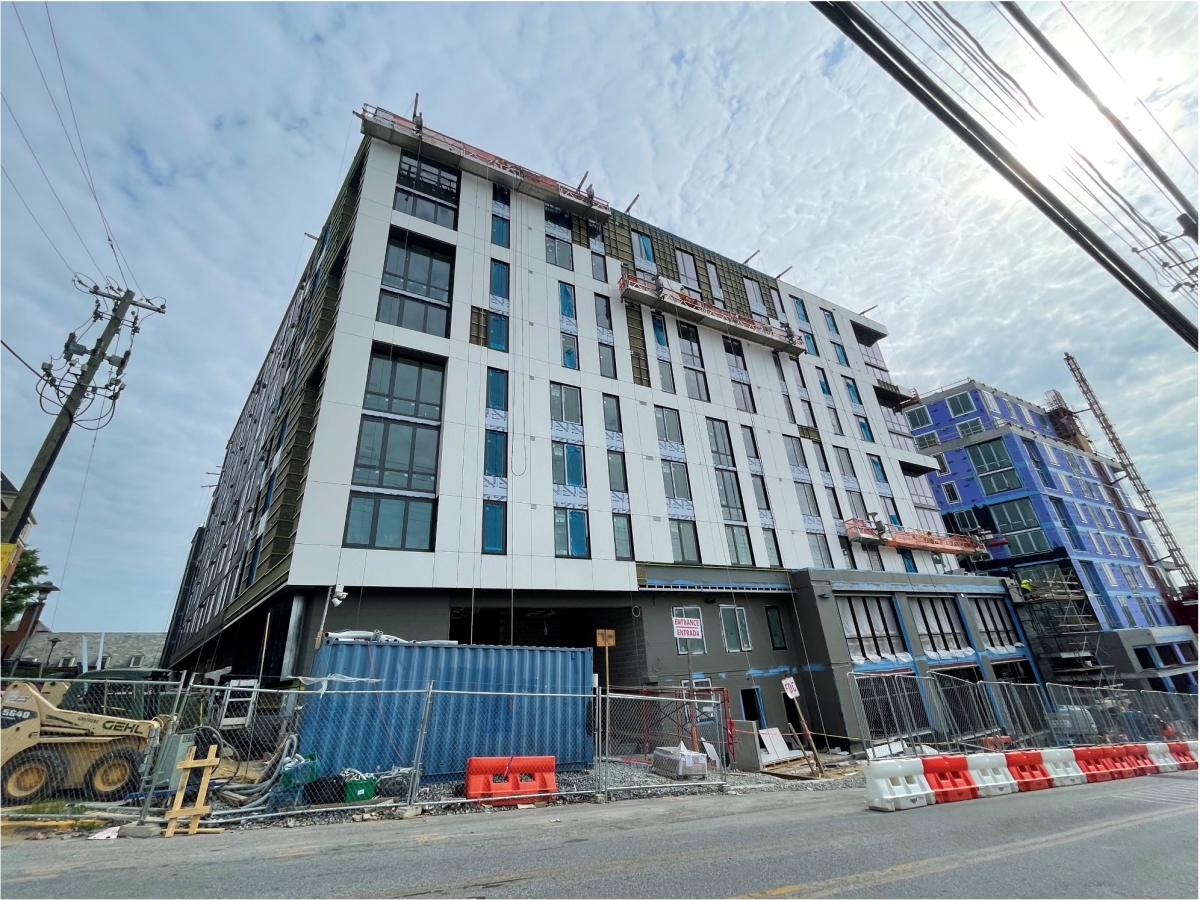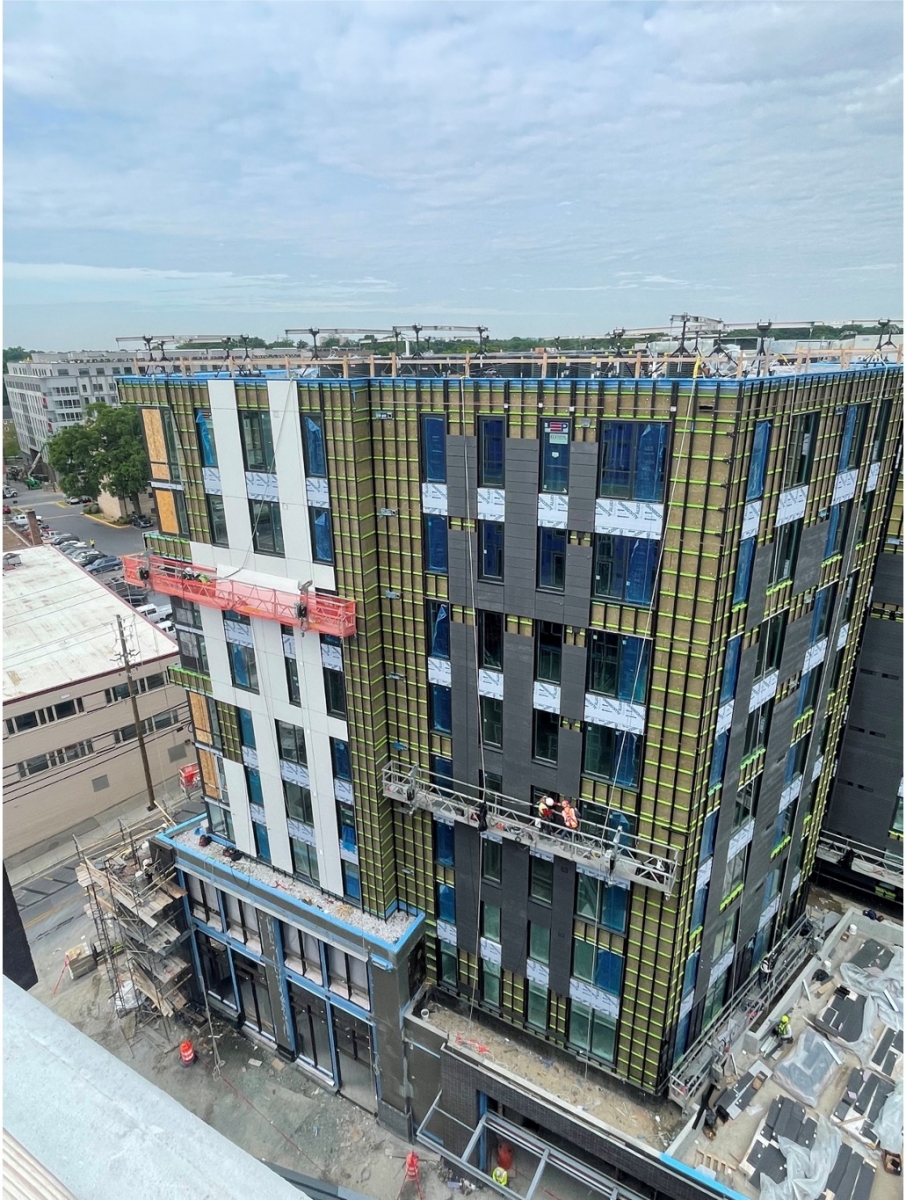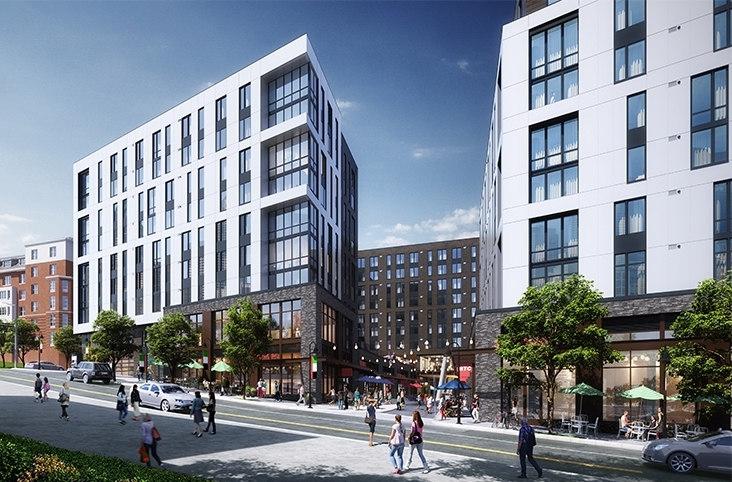 Stay tuned as we embark on an exciting journey, uncovering the myriad features, thoughtful design, and impactful presence of Union on Knox. Join us in anticipating the creation of a remarkable space that seamlessly blends modern living with a vibrant campus atmosphere. Installed by the experts at PCC Construction, we will have additional photos available illustrating the system and facade panel installation over the upcoming weeks.