Alpha H Bracket - Horizontal
Alpha H Bracket - Horizontal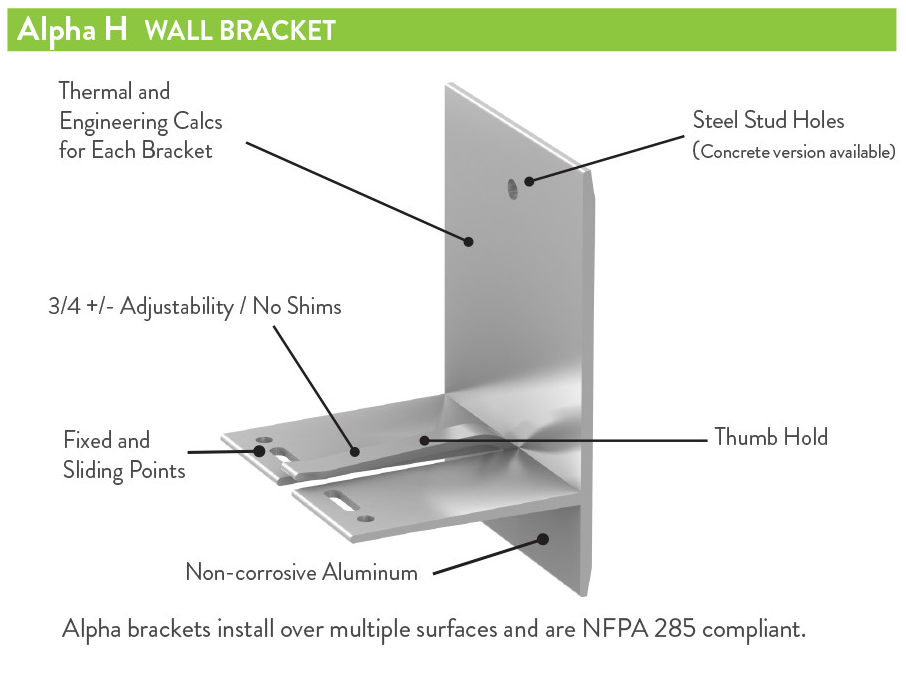 Alpha brackets are the building blocks designed to simplify the process of building rainscreen walls of all types including CI Subframing and Panel Subframing. Alpha H brackets are a part of our horizontal mounted system. They come in a wide range of sizes to meet the needs of light and heavy loads. Wind sheer tests have been done to accomodate the most extreme weather conditions. The tight thermal cavity our system provides will help your building save on energy costs for years to come.
Alpha H brackets come in eight sizes to create various system cavity depths. Based on various load requirements, the number of fastners back into the sub-structure will be defined. Alpha H+ brackets allow more fastener points and can be used in combination with standard Alpha H brackets to address the cladding material's deadload, specifically for concrete block construction.
All of our Alpha brackets are extruded with 6063-T6, copper-free and "marine-grade" aluminum. For rainscreen applications, the non corrosive nature of aluminum makes it a perfect material to use. Since aluminum is more elastic than steel, it is especially ideal for creating precise parts for deep and straight walls and is efficient to fabricate with most punching and extrusion machines. Aluminum is the preferred material of curtainwalls and will become the same for subframing systems in North America.
Alpha H Bracket Dimensions
Alpha brackets provide the design community with control and ease in creating wall cavity depths. Our Alpha H horizontal brackets come in standard dimensions of 35mm (1.38") to 235mm (9.25") and in two sizes (H and H+). Use the appropriate bracket size to meet your exterior insulation requirements! Submit your project to us using our Build Your Project submission process and we can assist!
Alpha H Bracket Adjustability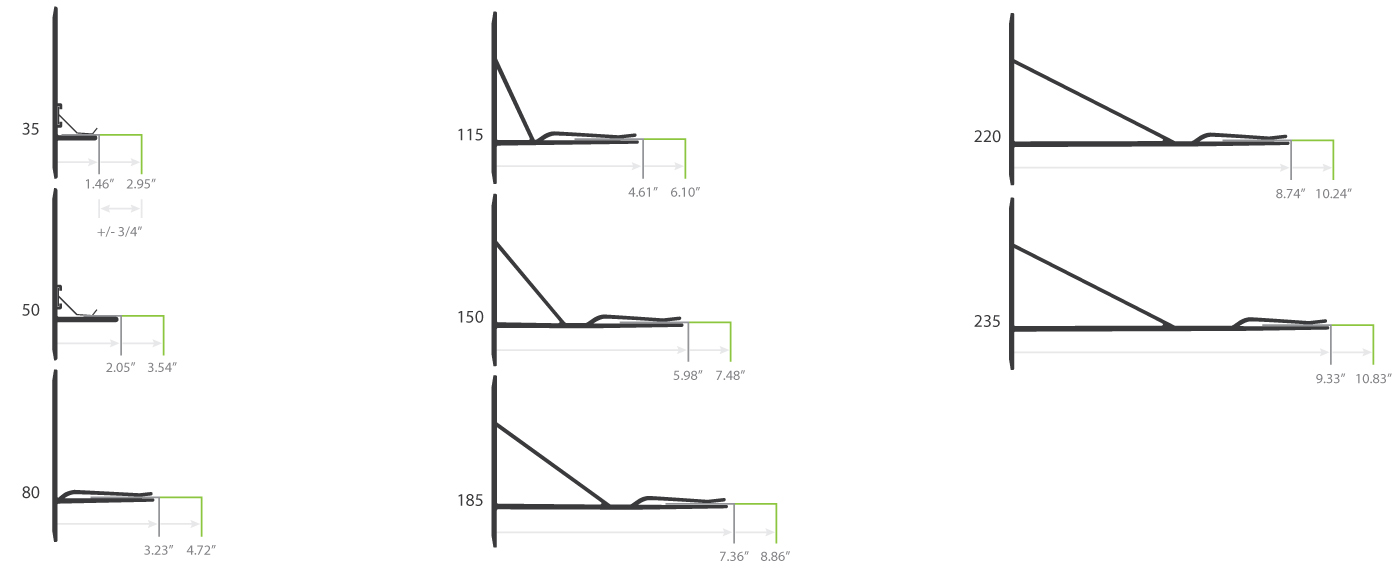 The Alpha H brackets' "thumb hold" feature has a +/- 3/4 inch of built in adjustability to accommodate out of plumb conditions found in the field. This allows for a more rapid set of materials and an easier install without the use of plastic shims.