ECI Spotlight: Denver's Vectra Bank Corporate Center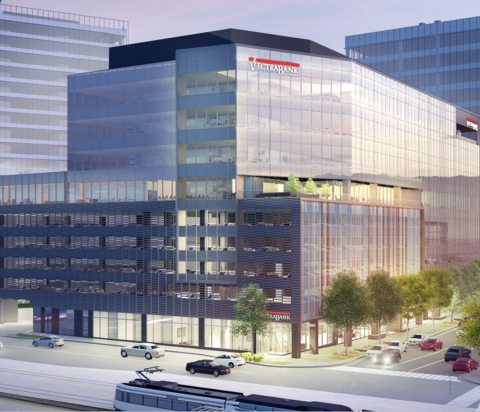 Installation for the new Vectra Bank Corporate Center development in Denver, Colorado is underway and we are pleased that our ECI slab-to-slab subframing solution has been selected to support the exterior ACM facade on this project. This three-year, multi-million-dollar project represents a significant real estate investment in South Denver during an uncertain and challenging time globally. The 127,000 RSF, nine-story, mixed-use building is scheduled to open in December 2022 and will bring together more than 200 employees from across the Denver metro area to serve Vectra's customers and facilitate the bank's future growth.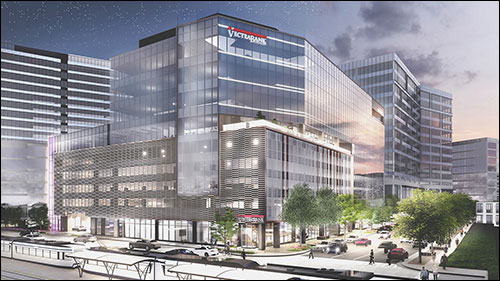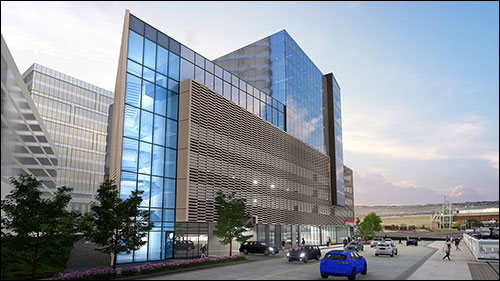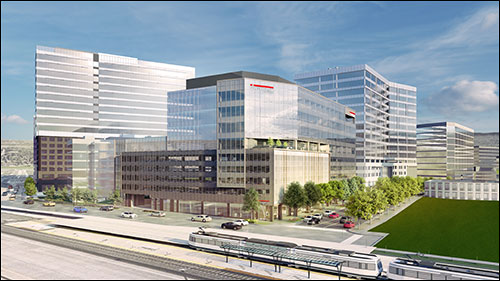 Open Studio Architecture has set out to incorporate a number of unique, modern features for employees and the general public. Some of the many features are a large open-air patio on the 6th floor including a 4,300 square-foot conference and training center set up to accommodate community and public events as well as an innovative convertible floor designed for future growth. With unobstructed views of the mountains and downtown, high-efficiency windows, electric vehicle charging stations, bike storage, greenspace, a cutting-edge water conservation system, and a state-of-the-art air filtration system to screen out pollutants, the building will have a LEED Silver Certification level.
ECI - A Slab-to-Slab Solution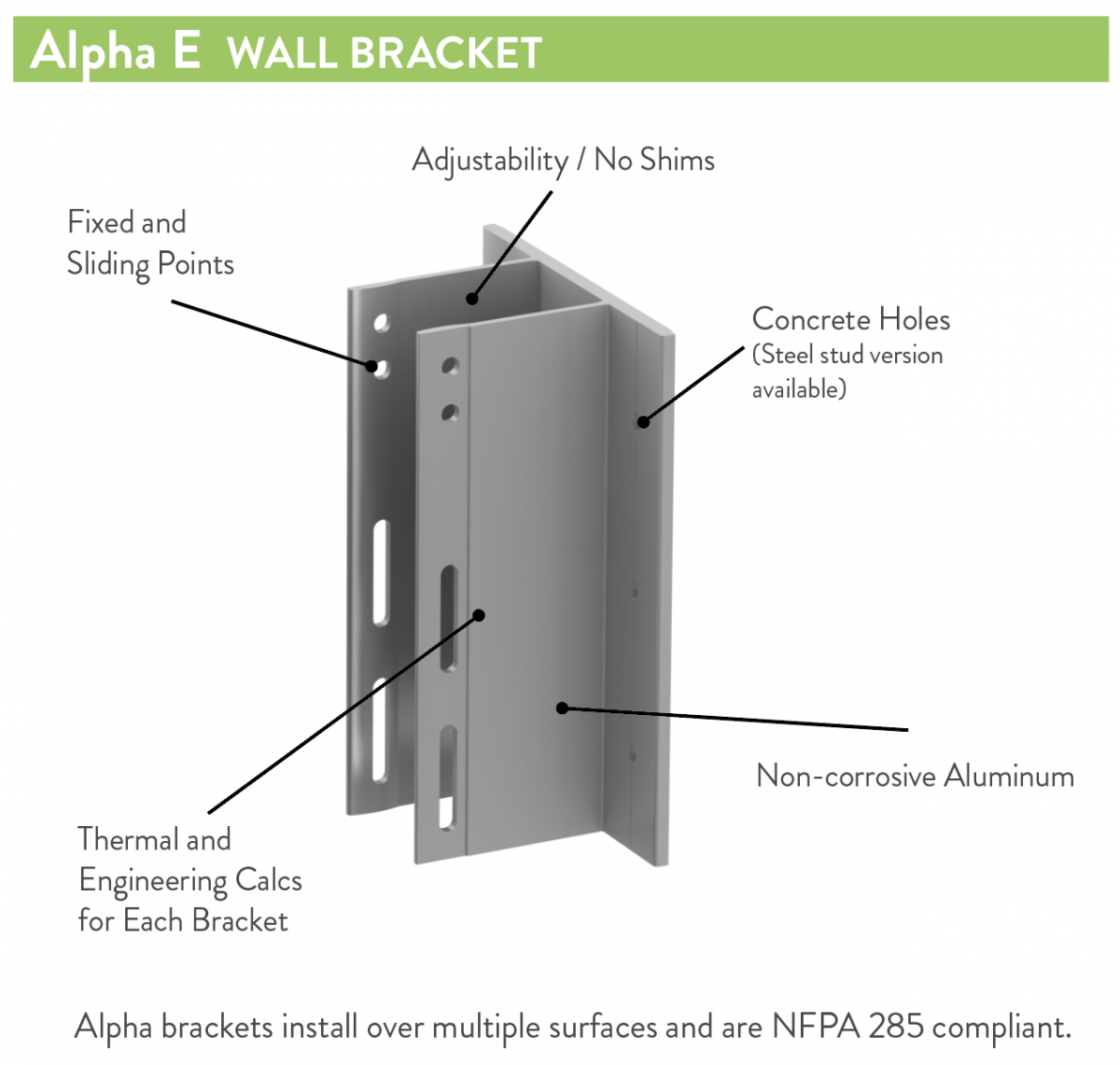 ECO Cladding's Alpha ECI slab-to-slab C.I System (ECO Brackets / Vertical Tube Profiles) are currently being installed to support the exterior ACM panels. The Alpha E systems offered the design team the following advantages:
High load-carrying capacity
Large spans can be achieved with solid supporting beam recess
Floor to floor spans can be supported
Each bracket is able to perform a fixed and sliding point function
Enables more cost-effective installation
Less air barrier penetrations
Improved thermal performance
Non-combustible components
ECI Systems are not a trigger for NFPA 285 fire tests
ECO Cladding's Alpha E "edge-to-edge" bracket is specifically designed to be fixed to concrete floor slabs. This unique, engineered, non-combustible subframing approach is capable of spanning story heights without the need for intermediate attachment points which dramatically reduces fastener penetration into the weather barrier. The system is individually constructed and fabricated for each project, making it ideal for over-cladding medium and high-rise buildings. The non-combustible nature of the subframing components also makes the ECI System a perfect solution for high-rise construction applications, as the components are not a trigger for NFPA 285 fire testing. If the cladding product selected does in fact trigger NFPA 285, the ECI System will not contribute to any assembly combustibility issues. Contact us to learn more, as our systems have already been tested alongside various cladding products and we are committed to the entire rainscreen assembly meeting fire safety testing code requirements.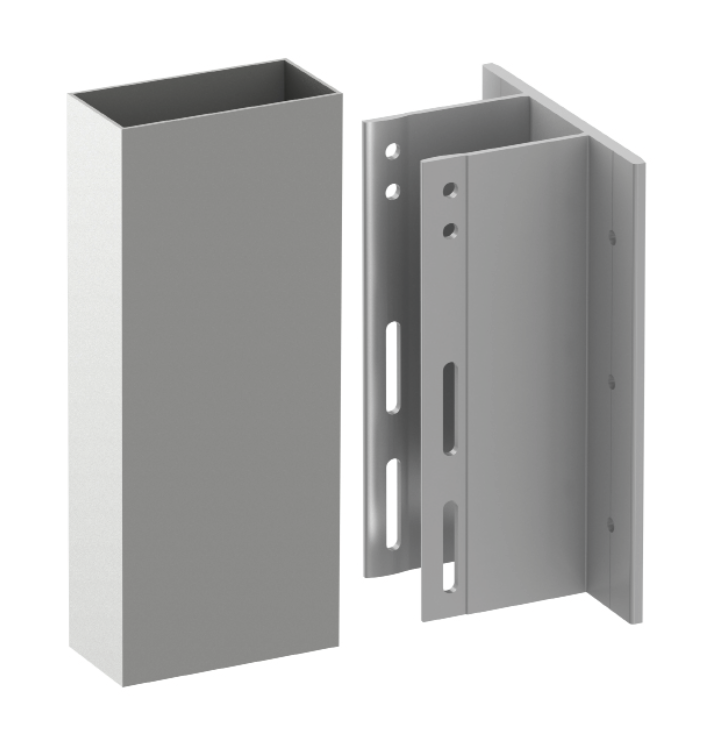 View a Video Rendering of the site development by Open Studio Architecture.
Stage 1 - Setting ECI Wall Bracket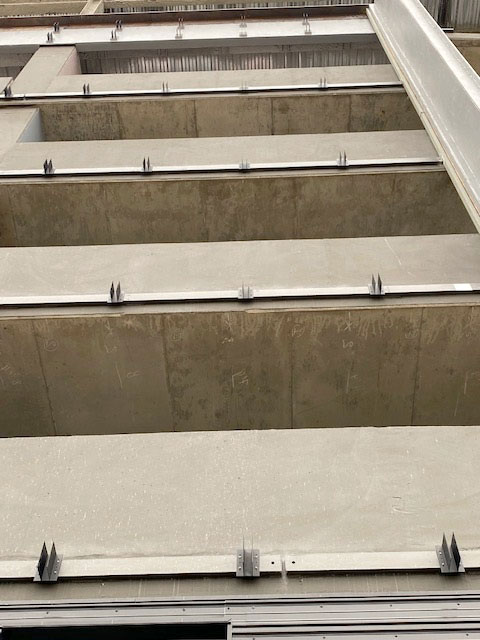 Stage 2 - Installing Vertical Tube Profiles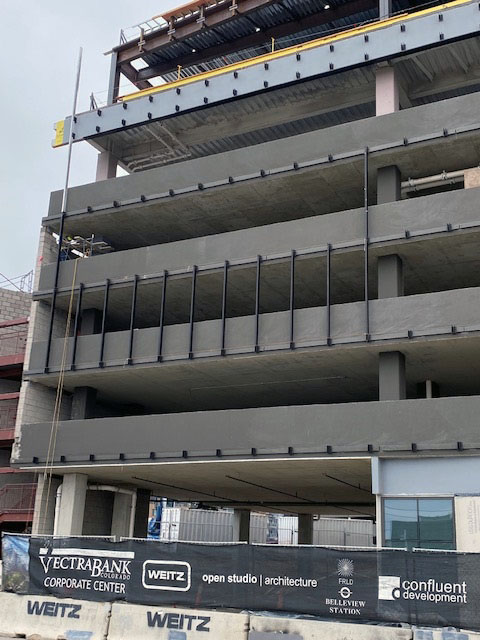 Stage 3 - Installing Metal Panel Cladding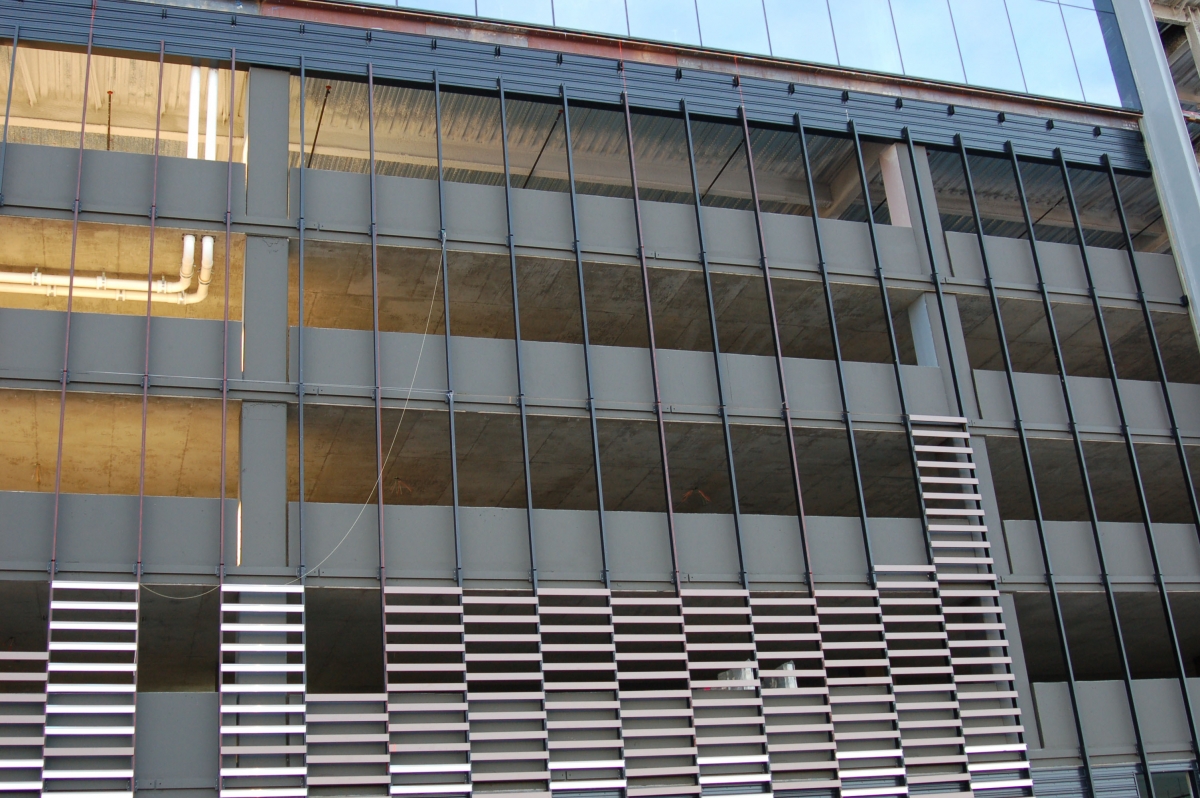 Stay tuned for more updates on this project!