LOOKING BACK: Concealed Anchoring for Limestone Rainscreen Cladding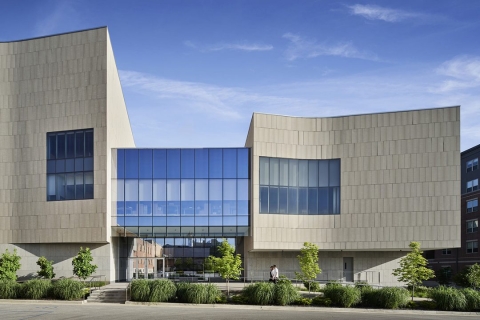 The State Historical Society of Missouri (SHSMO) has now settled into its LEED Gold headquarters, the Center for Missouri Studies, continuing to benefit from its high-performance exterior limestone rainscreen system.
Designed by Barker Nestor Architecture and Design and Multistudio (formerly Gould Evans). The new facility increases the storage capacity of artifacts by 200%, while also providing the space to host a variety of public events. The center incorporates geological materials from different areas in Missouri including a dimensional limestone facade which is supported by ECO Cladding's Alpha Vci.41 concealed cladding attachment system.
A variation of our Alpha Vci.40 Concealed System, the Alpha Vci.41 System, was ideal for the installation complexities of this thick natural stone project. The Vci.41 System provided a limestone cladding support solution that could address thermal requirements and also support the weight of 2" thick natural stone panels. Installation of the limestone cladding was performed by Heitkamp Masonry of St. Louis. ECO Cladding's Continuous Insulation (c.i.) compliant Alpha Wall Brackets contribute to both the energy efficiency and sustainability of the building's envelope, allowing it to achieve its LEED status.
The scalability of ECO Cladding's Alpha bracket systems enables an engineered solution that can accommodate the unique properties of limestone as well as any other type of cladding panels. The Alpha Vci System serves as the Vertical C.I. Subframing system designed to address fire safety, engineering, and thermal performance. Based on panel layout, the Alpha Vci System creates an attachment plane for vertical panel layout.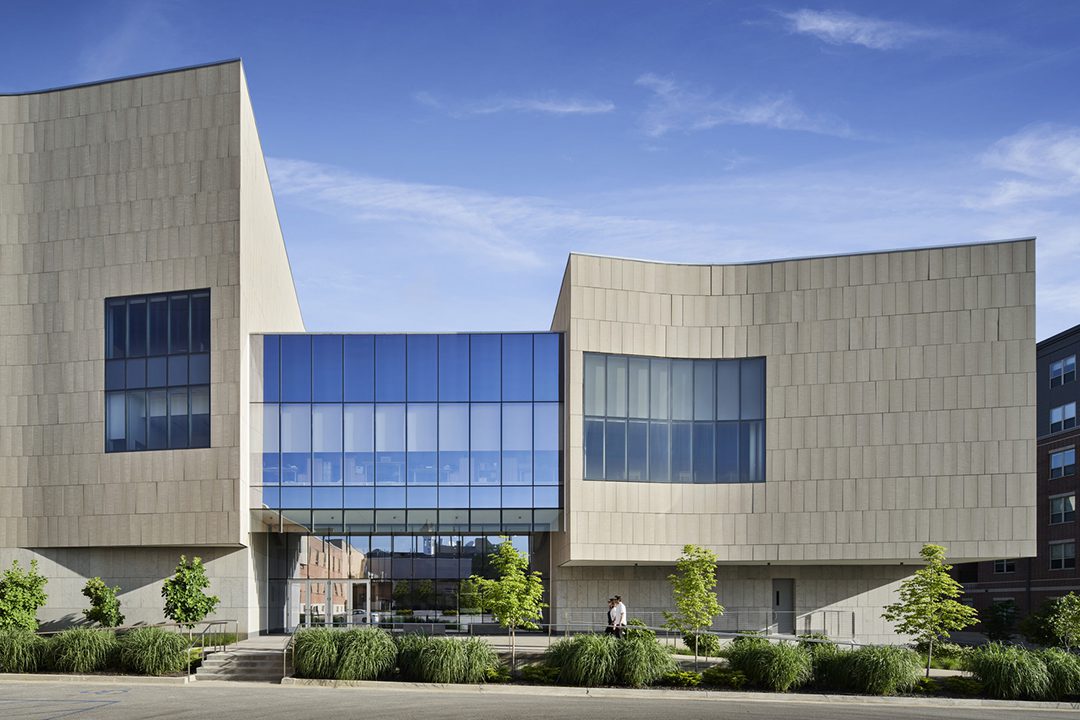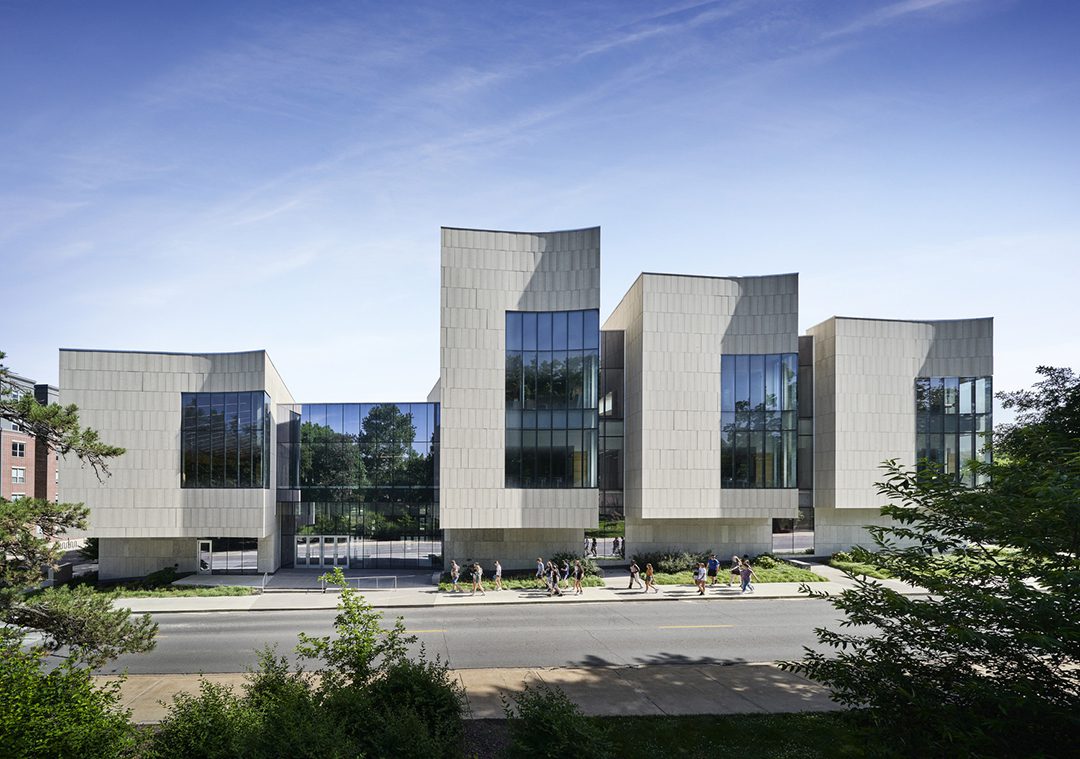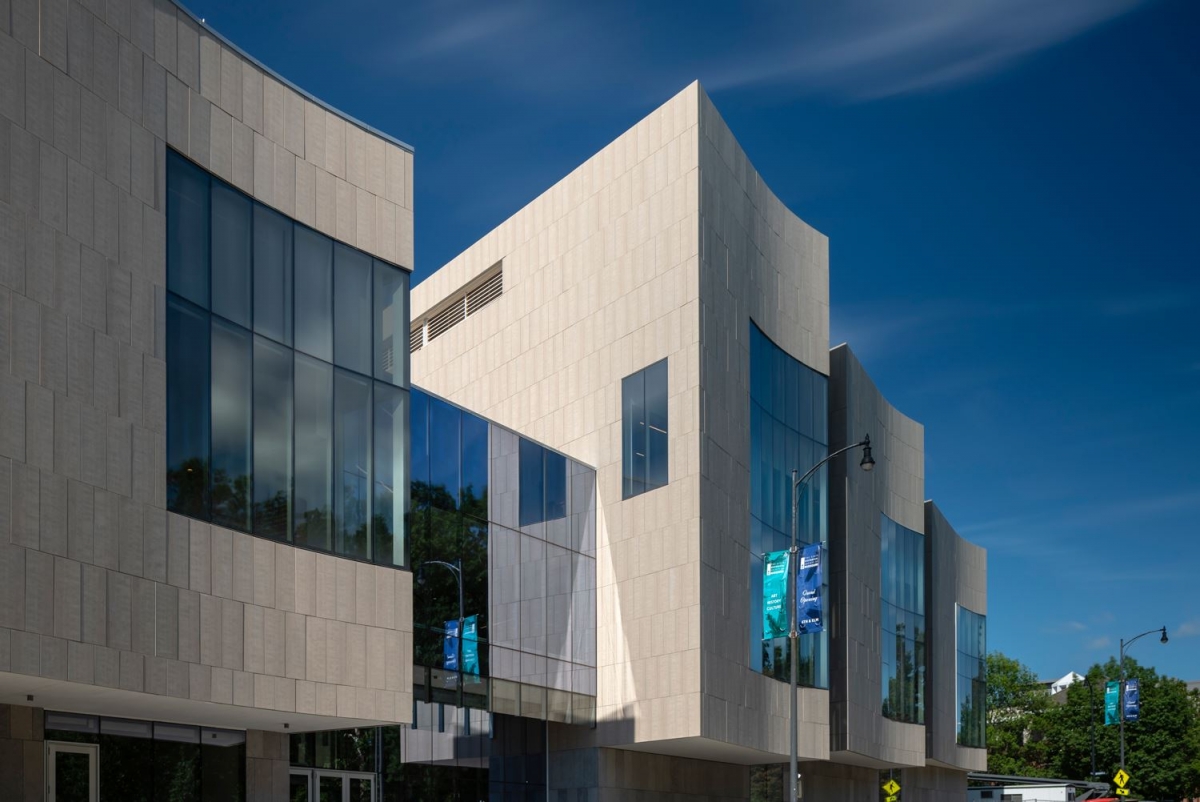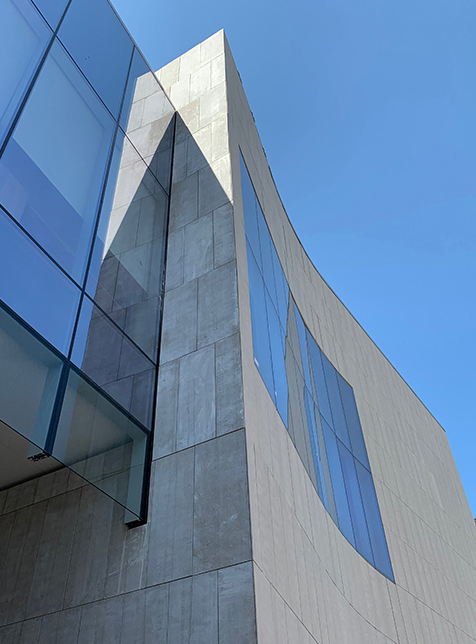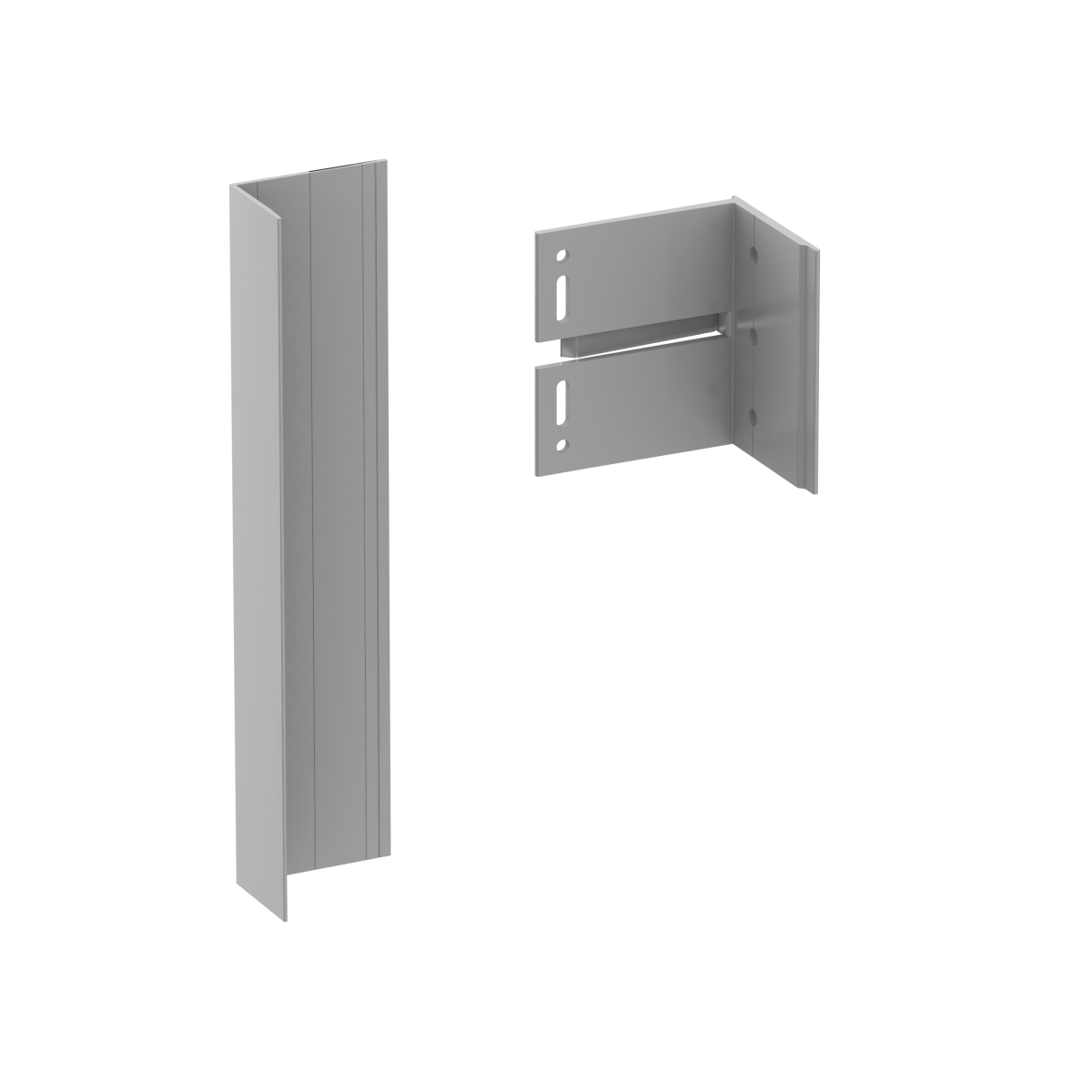 For a virtual tour of this interesting project click here.