A Key Player: Alpha ECI Bracket Solution for UNM Welcome Center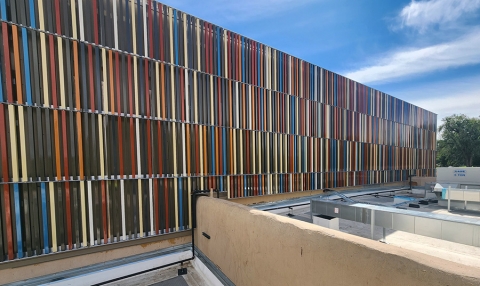 In the realm of architecture, every project is a canvas for creativity, innovation, and the pursuit of optimal thermal performance. The University of New Mexico (UNM) Lobo Welcome Center, designed by McClain + Yu Architecture & Design, embodies these ideals as its installation unfolds, promising to redefine 'the art of welcoming' on this university campus.
A crucial element in this endeavor is the integration of our Alpha ECI Bracket System for the terracotta baguette sunscreen for the project's exterior. As you can explore on the McClain + Yu Architecture & Design website, this project marries cutting-edge construction techniques with artistic vision, and the ECI Bracket System plays a key supporting role as the star behind the scenes - allowing the sunscreen facade to take center stage.
The Alpha ECI, edge-to-edge c.i. system, known for its groundbreaking innovations in the field of cladding support systems, provides a scaleable solution for mounting the terracotta baguettes that grace the UNM Lobo Welcome Center. The ECI Bracket System is designed to provide an edge-to-edge or slab-to-slab solution, offering not only structural stability but also fewer attachment points, allowing the terrracotta baguettes to harmonize with the overall design over the glazing and curtainwall sections.
What sets the ECI Bracket System apart is its blend of form and function. The system ensures secure and precise installation of the terracotta baguettes, allowing for an array of creative design possibilities. The wall brackets, designed to attach back and carry sizable design loads, offer a discreet appearance, allowing the baguettes to take center stage. This unobtrusive support mechanism aligns with the project's goal of creating a visually stunning façade that captivates and welcomes. This intricate blend of colorful baguettes is the defining feature of the memorable design, designed with thermal performance in mind, with the baguette screen shading glazing and curtain wall sections.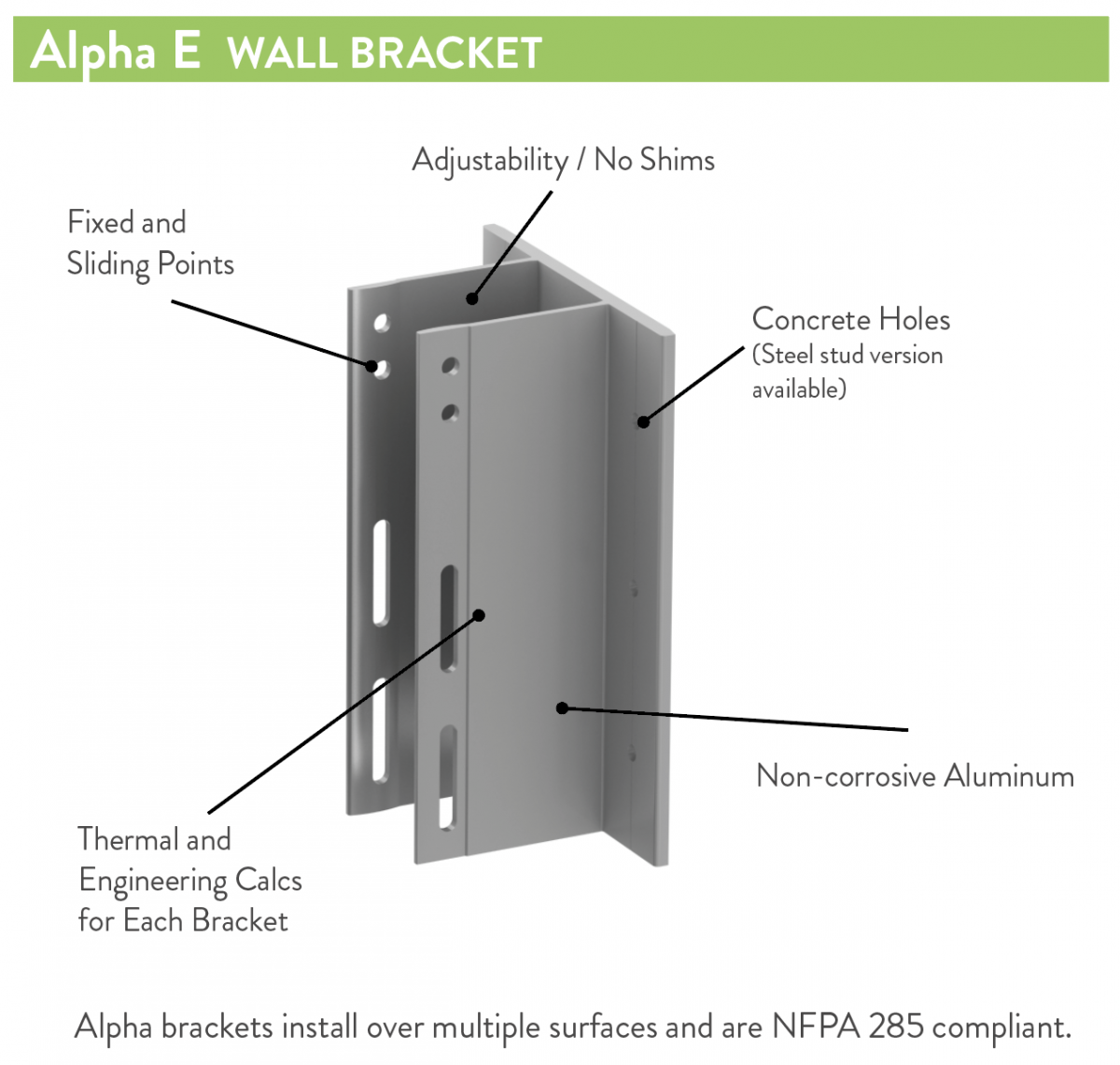 Moreover, the ECI Bracket System's adaptability proves invaluable in a project of this nature. As the UNM Lobo Welcome Center is situated in a region known for its unique architectural style and climate considerations, the system's flexibility addresses potential challenges while enhancing the overall design integrity.
The integration of the ECI Bracket System with terracotta baguettes not only showcases the collaborative effort between architects and innovators but also underscores the project's commitment to sustainability and durability. This integration supports the goal of longevity of the building's design, ensuring that its impact endures for generations to come.
In the unfolding story of the UNM Lobo Welcome Center, the ECI Bracket System serves as a foundational piece, serving as the building block for optimal thermal performance with sunscreen installations.