In Process: Gansevoort Peninsula Park Pavilion - New York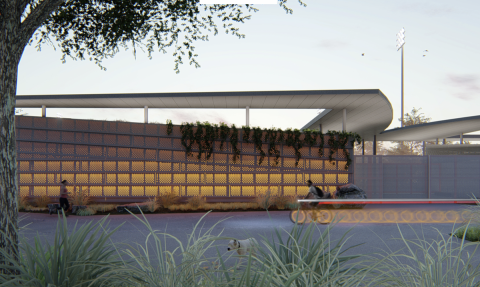 ECO Cladding is proud to be the subframing provider for the unique backlit perforated panel facade on the upcoming Gansevoort Peninsula Park Pavilion development in New York.
On Manhattan's newest 'beach', nARCHITECTS is designing a park pavilion for the Henry Hudson River Park Trust. Shifting from its previous mercantile and industrial use, the site will be transformed into the new 5.65 acre Gansevoort Peninsula Park, led by the landscape architect James Corner Field Operations. The park introduces open spaces for the community, including a beach, kayak launch, sports field, salt marsh, and a boardwalk located on the last remnant of 13th Avenue.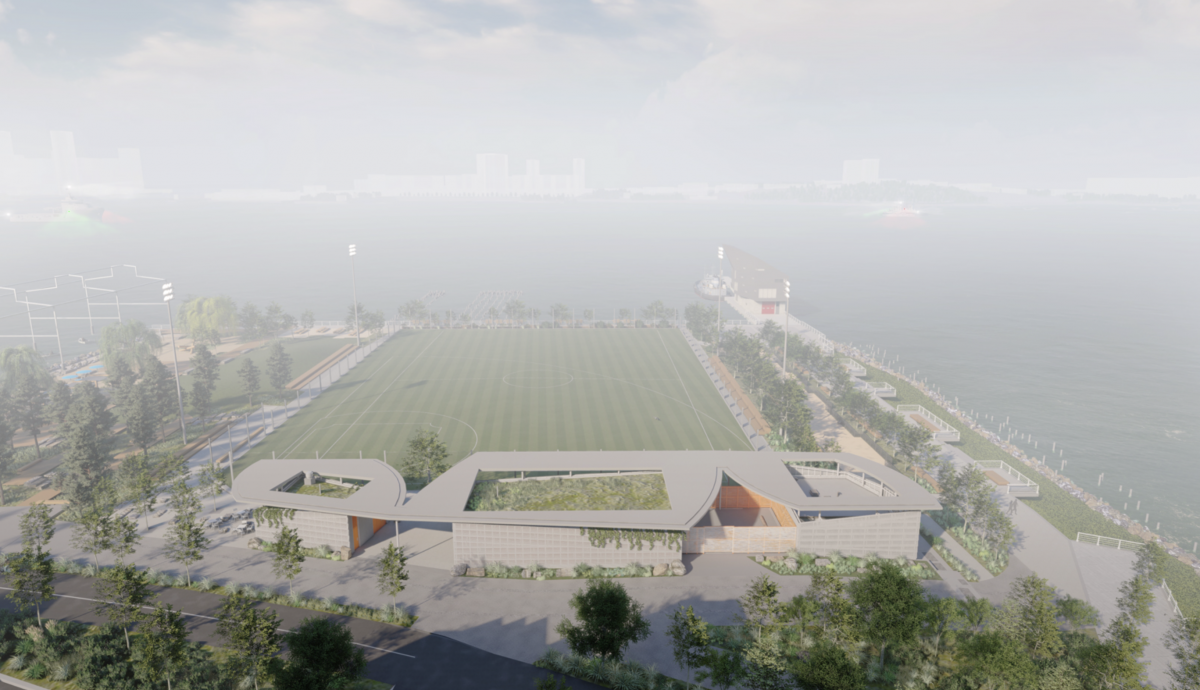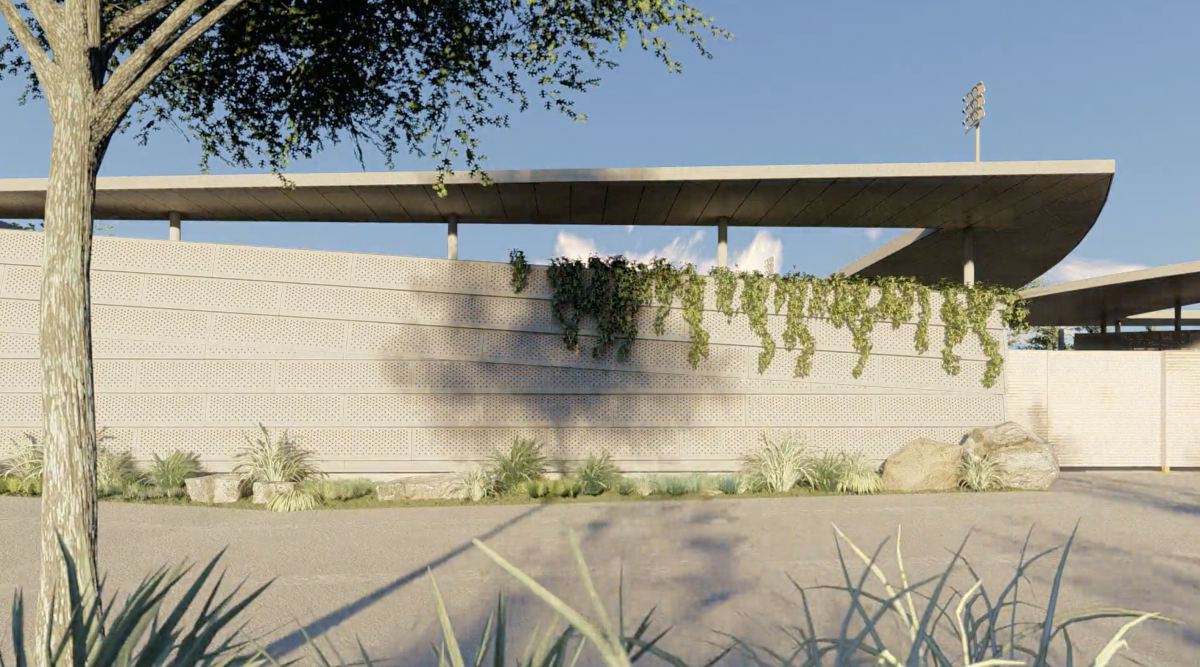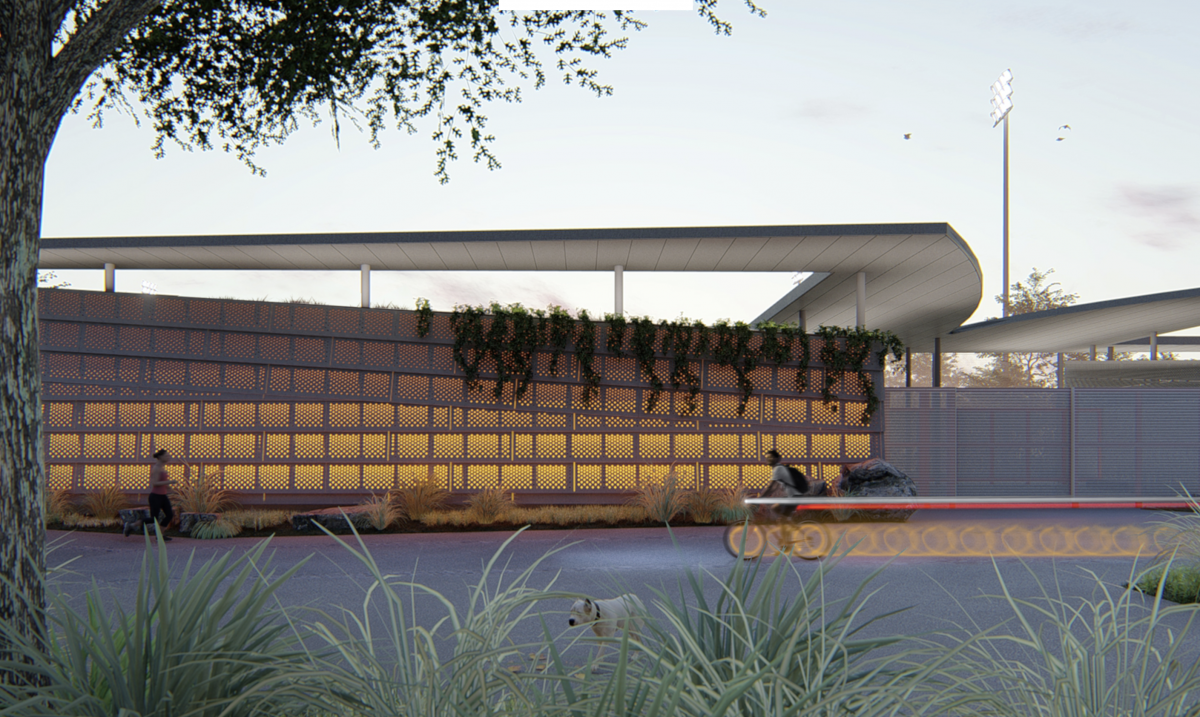 The building's facade will be made of perforated corrugated cast concrete panels. The backlit panels will cast varying lighting effects as the park transitions from day to night. ECO Cladding will be providing a Vci.10 subframing system for the attachment of the perforated corrugated concrete panels. The brackets and L profiles are being custom powder-coated orange and will have backlighting to display the subframing. Below is a mock-up of the backlit effect. The Vci.10 system is one of our primary systems for UHPC panels and the rivet attachment guarantees high pull-out values and ease of installation.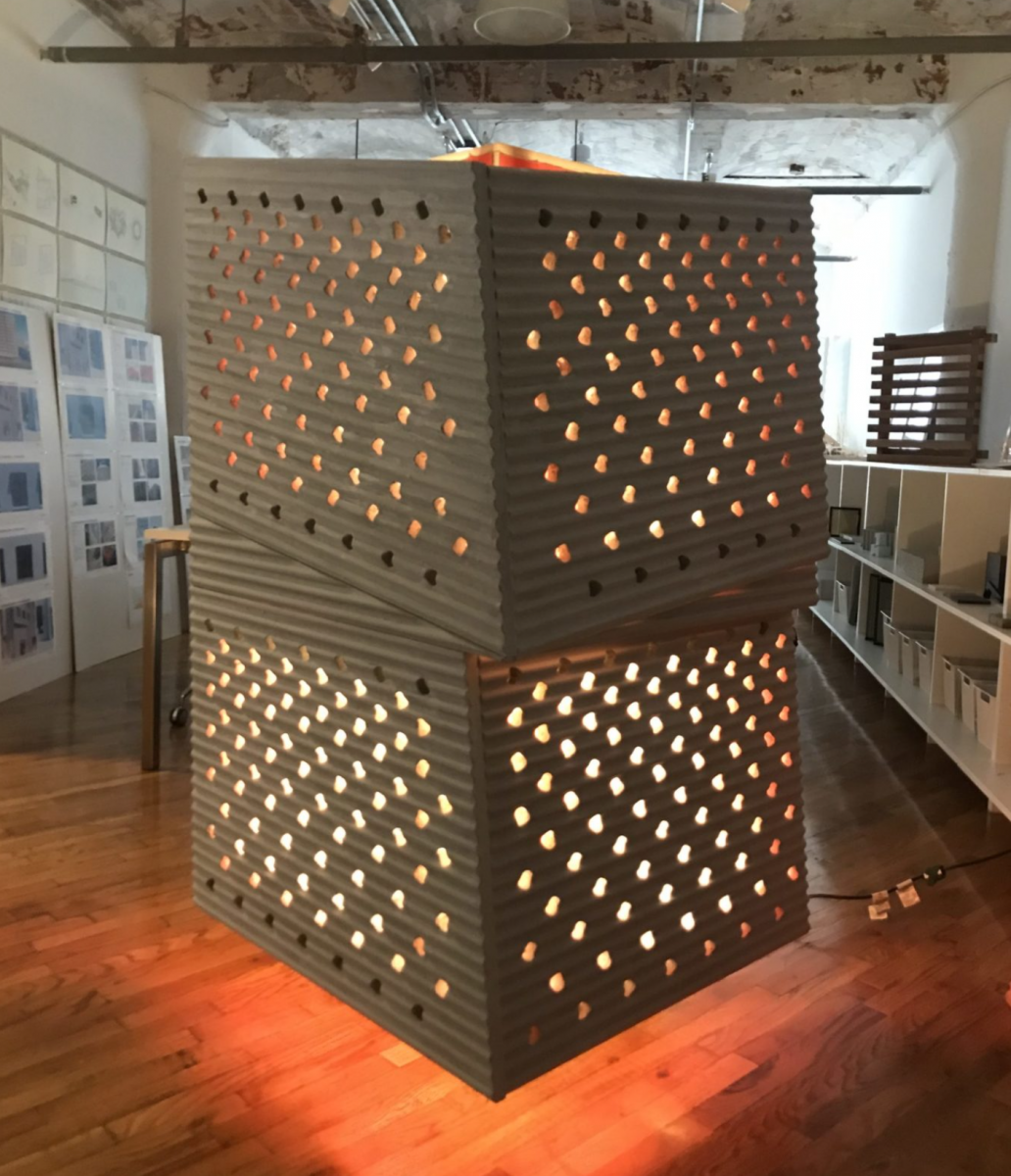 Stay tuned for exciting updates on this project or click here to learn more about the development.