Complicated Design? Try Variable Depth Alpha Brackets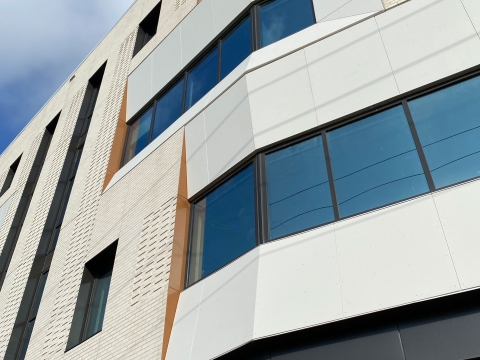 We're pleased to announce the completion of the exterior facade of the University of Texas Houston's new Behavioral Sciences Center, complete with a complex, angular fiber cement feature detail. Using ECO Cladding's Alpha Wall Brackets, the uniquely inset and fabricated fiber cement feature was installed at angles that could only be accomplished using a variable-depth bracket assembly.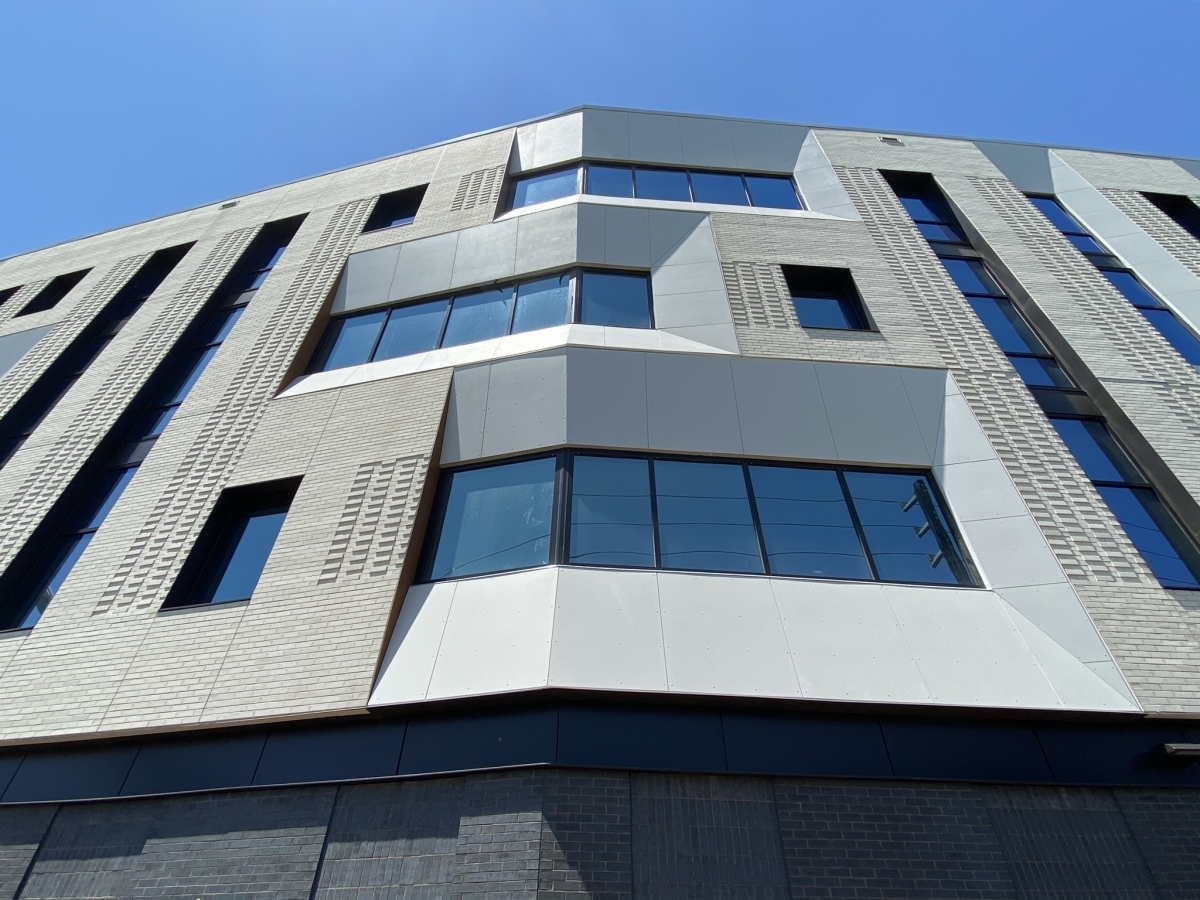 Designed by Perkins&Will, the new 220,000 square feet Behavioral Sciences Center will bring behavioral health close to home for the Greater Houston area, seeking to reduce the stigma of treatment and empowering patients across a wide spectrum of mental health needs. The entire facility was designed to maximize patient safety and the staff's efficiency and workflow. The overall design also aims to reduce agitation and encourage healing through lighting, acoustics, and visual aspects.
From an exterior facade perspective, the project incorporates large-format, through-colored architectural fiber cement panels by Swisspearl, fabricated like puzzle pieces to create visual detailing to offset the brick expanses along the elevations. Both Alpha V and Alpha H wall brackets were incorporated into the design, forming the building blocks for the Vci.10 and Hci.11 systems. Our Alpha brackets are designed to simplify the process of building rainscreen walls of all types, enabling optimal thermal performance and addressing continuous insulation (c.i.) requirements.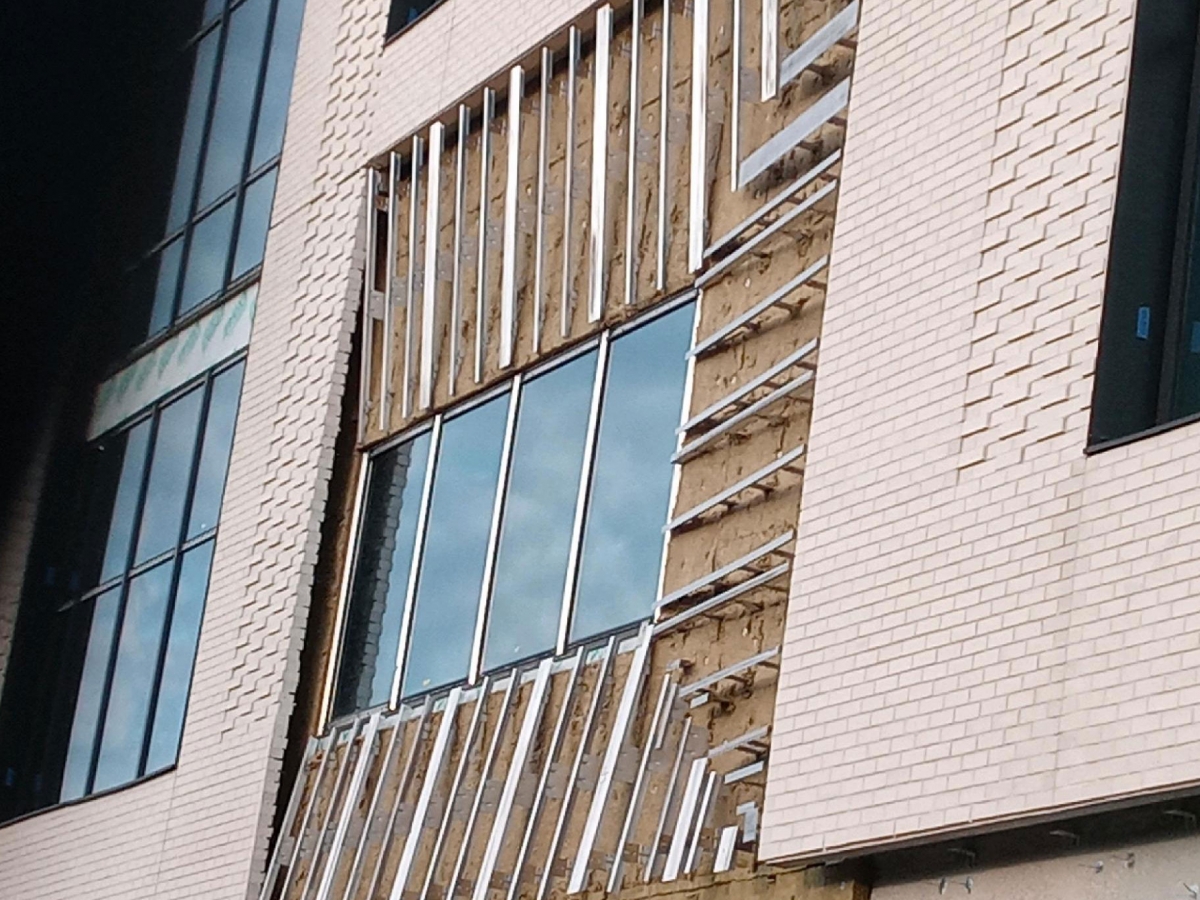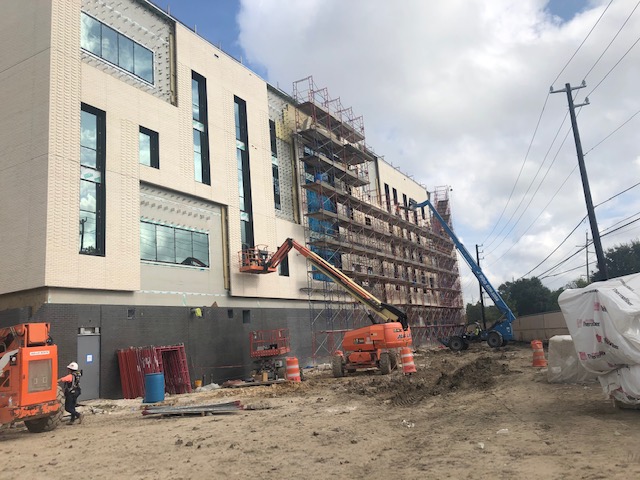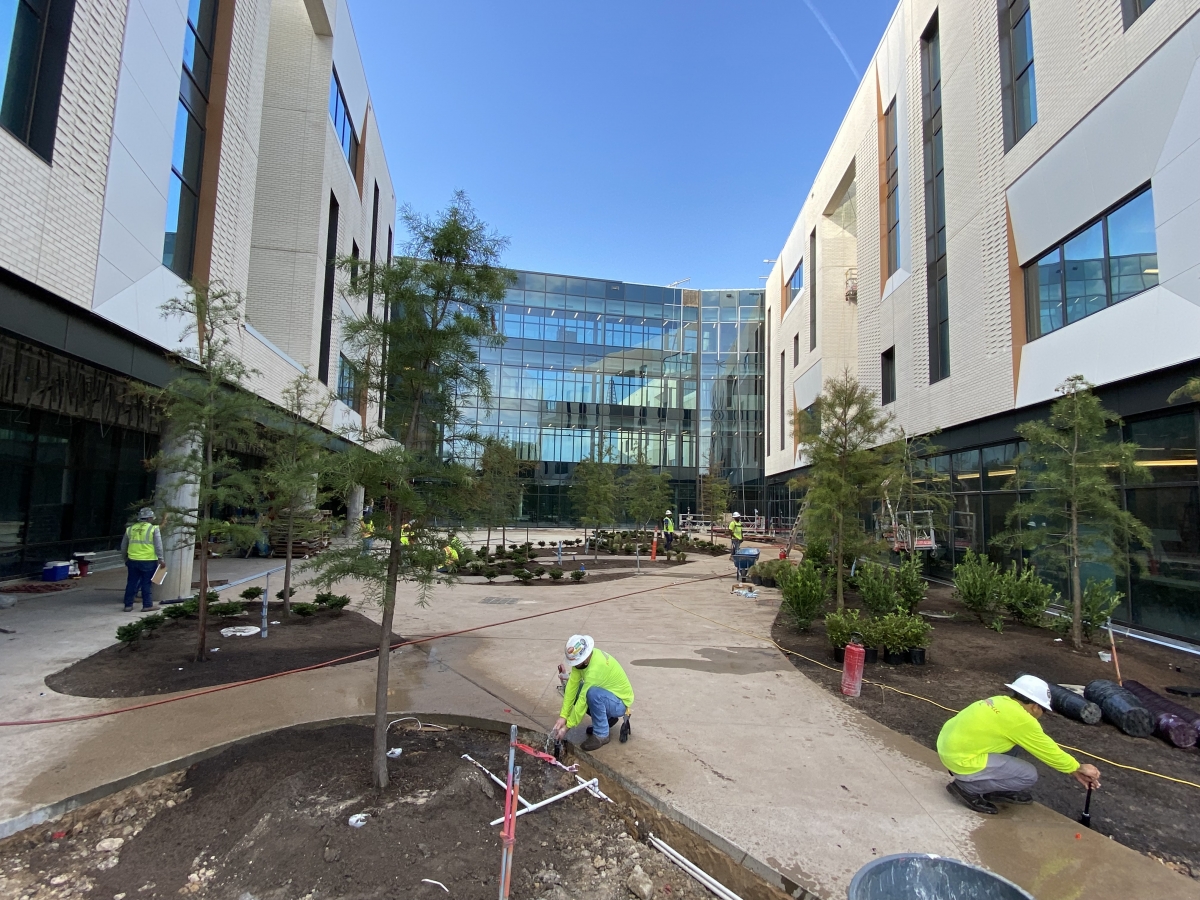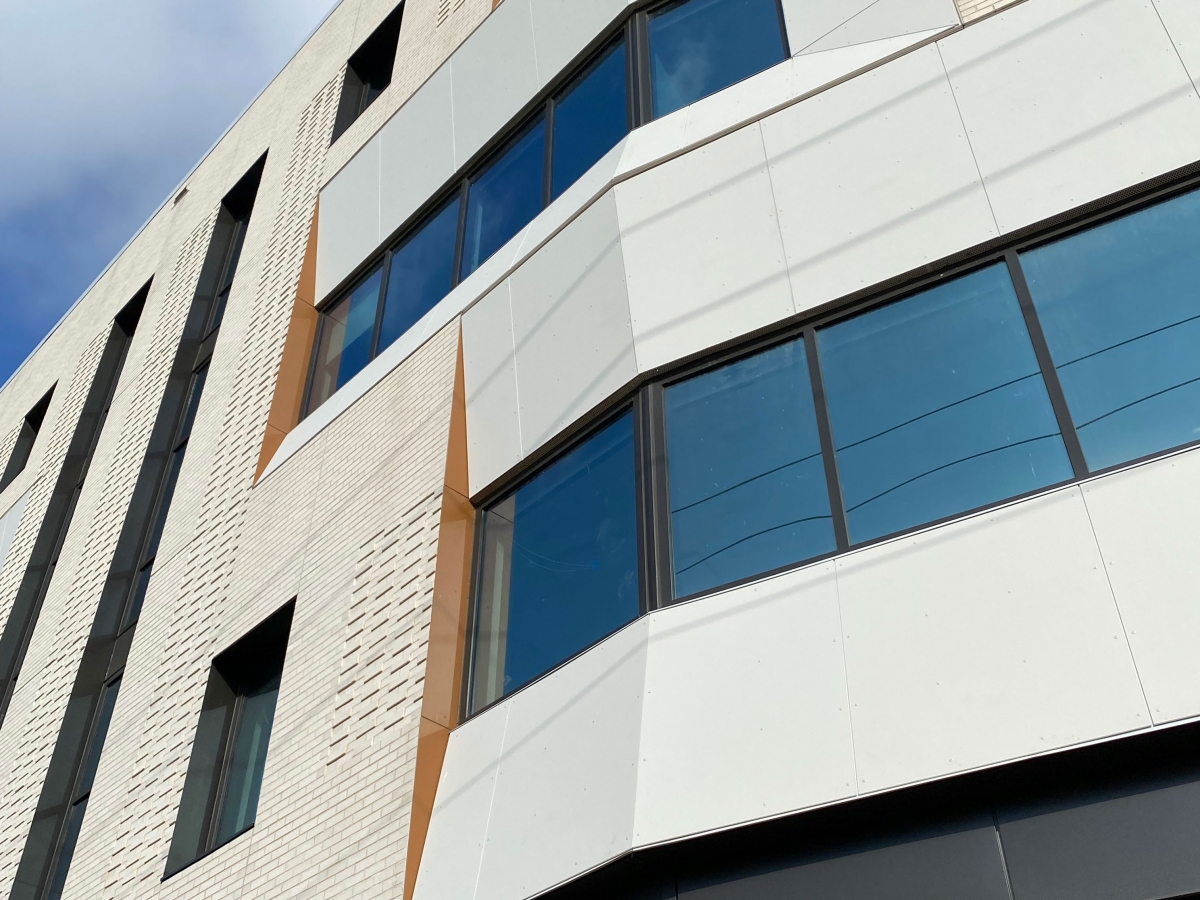 For more on this project, contact us.