NOW AVAILABLE: Alpha E Bracket - Edge to Edge Solutions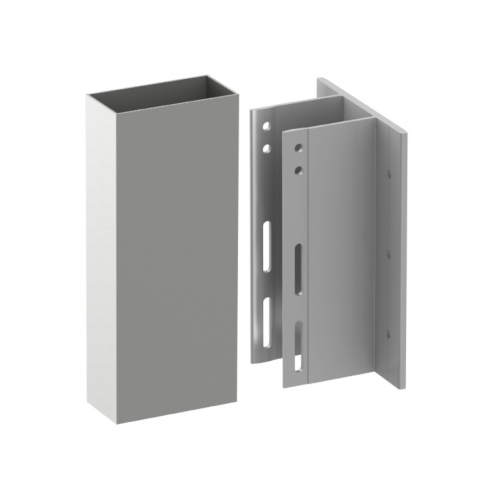 ECO Cladding is pleased to launch a new Wall Bracket solution, designed specifically for highrise construction - the Alpha E Wall Bracket. This "edge to edge" bracket is specifically designed to be fixed to concrete floor slabs.
This unique, engineered support system is capable of spanning story heights without the need for intermediate fixings. The system is individually constructed and fabricated for each project, making it ideal for over-cladding medium and highrise buildings. Alpha E brackets are the building blocks for our vertical slab-to-slab mounted system.
Alpha E brackets come in six sizes to create various system cavity depths and floor spans. Alpha E brackets offer:
• High load-carrying capacity
• Large spans can be achieved with solid supporting beam recess
• Floor to floor spans can be supported
• Each bracket is able to perform a fixed and sliding point function
• Enables more cost-effective installation, more efficient thermal performance
Alpha E.325 and E.525 brackets offer built-in adjustability range from 1.5" to 3.5" depending on bracket and tube size to accommodate out-of-plumb conditions found in the field. Based on various load requirements, the number of fasteners back into the sub-structure will be defined. Take the guesswork regarding system selection and design by submitting your project to us for a technical review. Start here.