Design Hint: Brackets Help Prevent Air Barrier Breach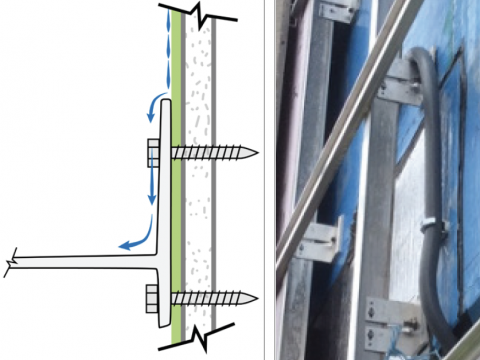 Over time, the effective seal of the screw attachment or breach of the air barrier is a major concern for wall performance in a drained and back-ventilated rainscreen assembly. Alpha Wall Brackets allow for fewer penetrations into the air barrier.
All manufacturers of air barriers agree, fewer holes in the barrier guarantee a better-performing solution for the building. A corrosion-resistant aluminum bracketed system can span greater distances between attachment points, thereby minimizing the penetrations through the insulation and membrane, while still supporting structural loads.
In contrast, with a traditional horizontal Z girt approach, applied wind loads and dead loads will cause the girt to rotate and pull away at the top, allowing water to migrate and collect between the leg of the Z and the air barrier, effectively allowing water direct access to the blind seal at the perimeter anchor. This is particularly problematic with permeable air barriers that are very common in mixed humid climates.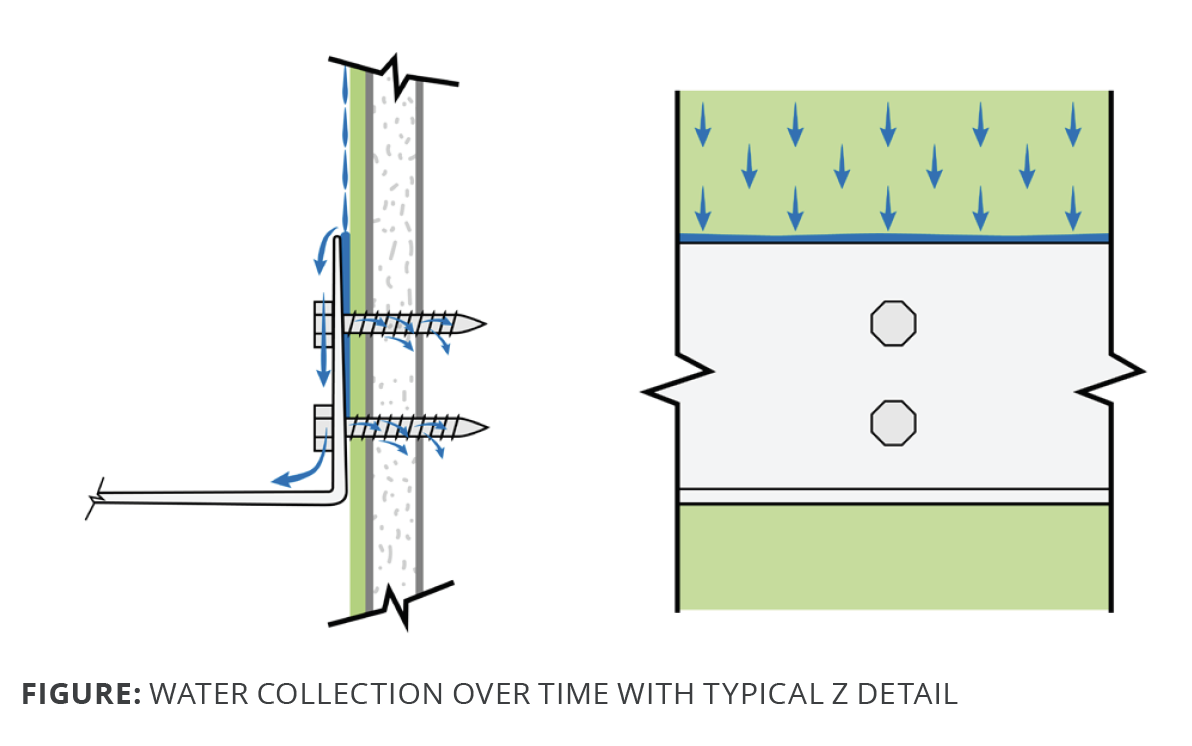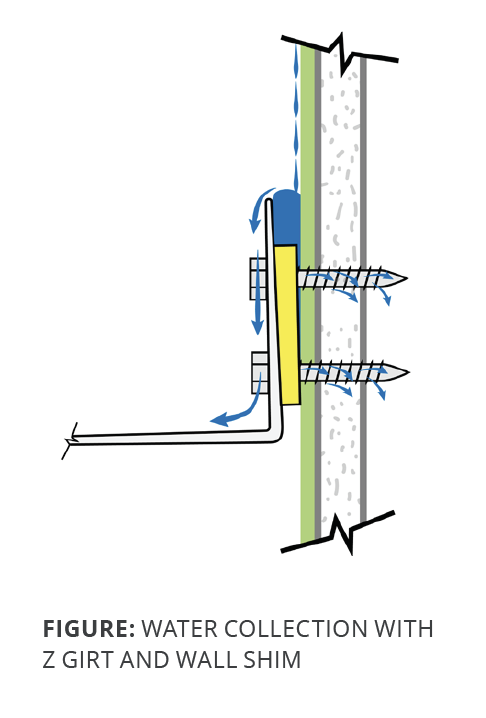 The need for shims with Z girts further complicates things structurally and allows unabated access to blind the seal at the perimeter anchor. An upside-down shim is the perfect collector of liquid water, which often follows the screw into the wall assembly. Conclusively, self-tapping screws will not seal when they breach the air barrier behind the Z leg, again, opening up the wall for water intrusion. Over time, the Z girt approach presents a significant challenge with so many points of water penetration across the weather barrier, compounding further when Z girts are used in large-scale rainscreen construction.
Conversely, by utilizing ECO Cladding's Abracket-based sub-framing system, there is no need for shimming the individual Alpha wall brackets and the dynamics of compression of each wall bracket as it is fixed to the wall substrate provides demonstrated pre-punched holes in the brackets, allows for appropriate sealant detailing at the screw attachment point (slotted holes should not be used).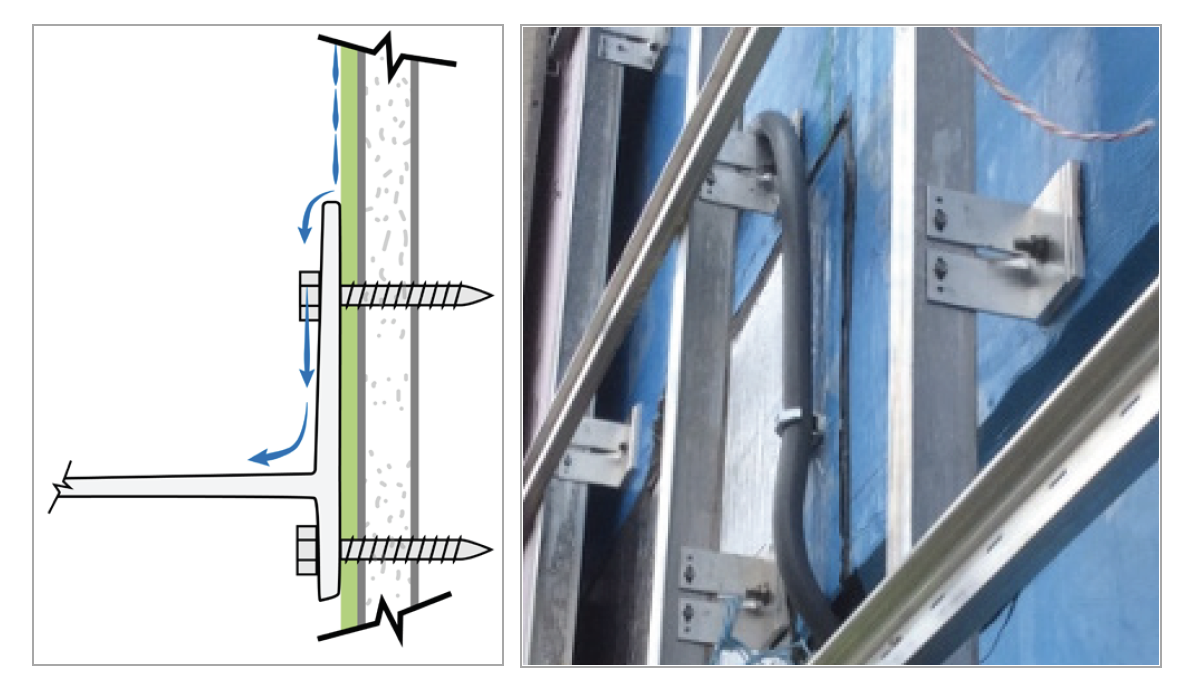 Interested in learning more? Contact our technical team and we can provide you with a White Paper on this topic.