Anonymous Hall Featured in July Issue of Metal Construction News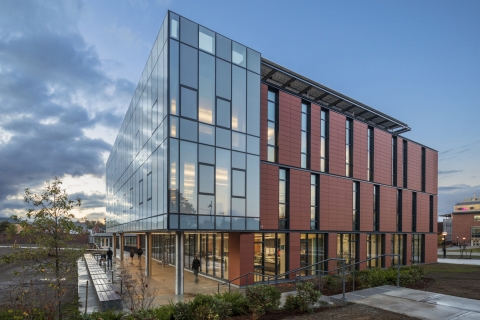 ECO Cladding is excited to have Dartmouth College's Anonymous Hall Faculty and Graduate Student Center's net-zero renovation transformation featured in the July issue of Metal Construction News.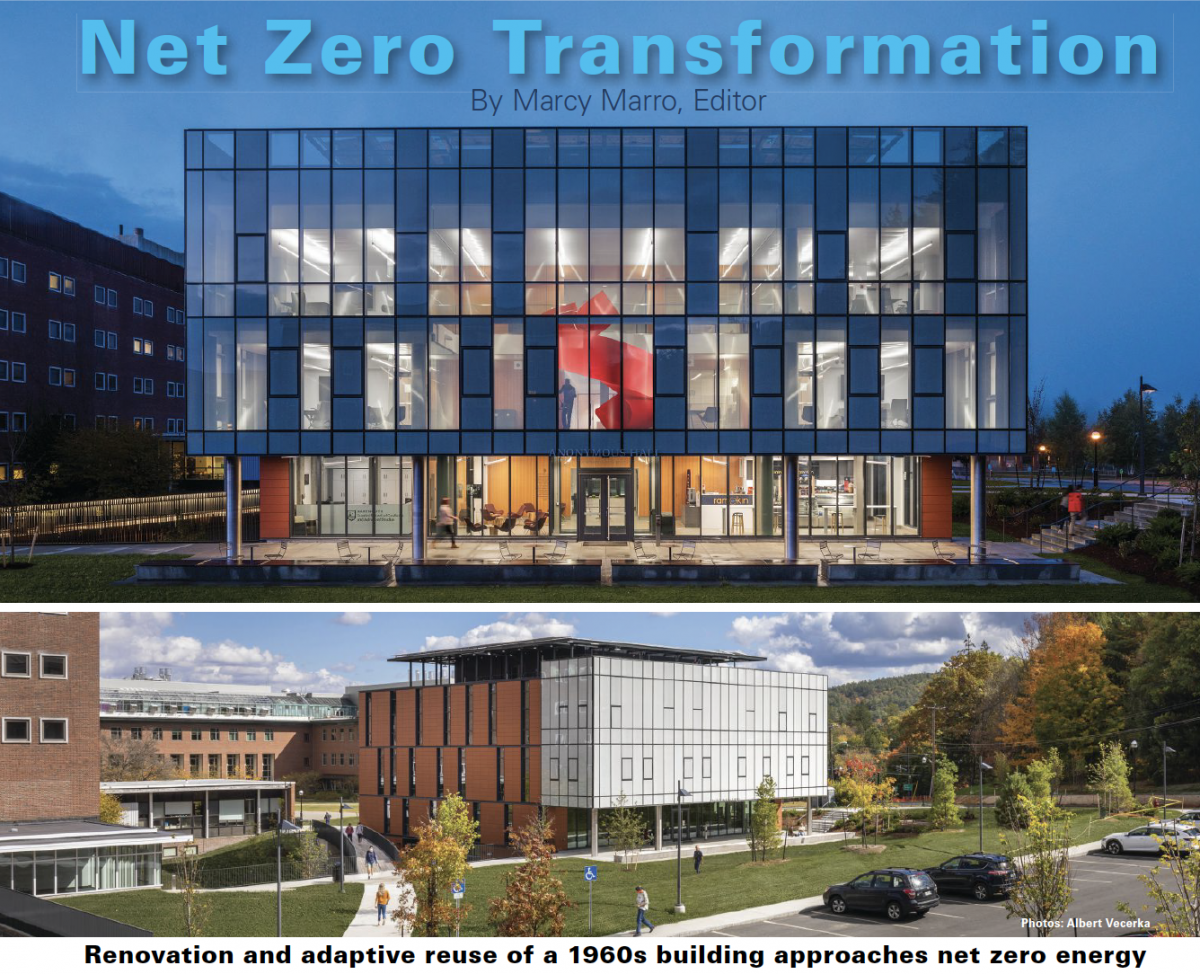 Located at the heart of 1960's medical school on Dartmouth's north campus, the 28 million renovation project centered around a vacant 1960's library. Designed by Leers Weinsapfel Associates, the design involved reusing and adding to the existing structure and transforming it into a vibrant administrative and social center for the Graduate School of Arts and Sciences, as well as a communal hub for the area.
Formerly known as Dana Hall, the existing structure was a two-story, brick-clad, cast-in-place building originally built in 1962. To bring the building up to modern codes and allow for reprogramming, the design strategically added a new combination of shear-core and braced-frame lateral systems and attached a steel-framed addition at the south.
Limited by a conservative budget, the design team had to employ strategies to reduce the building's energy footprint. Their approach included the reuse of the original concrete and steel structure, incorporating highly insulated walls and roof, ultra-high-performance glazing, an energy-efficient, space-saving mechanical system, and a photovoltaic shading canopy. Together, these reduce the energy used in construction and reduce the building's predicted energy use by 90% compared to the baseline. With the successful implementation of these design strategies, the 32,995-square foot project is close to net-zero energy use.
An ECO Cladding Vci.45 attachment system was used for the unique terracotta facade of the building. ECO Cladding provided the engineering support and thermal design analysis necessary for this LEED-Gold targeted renovation. The facade is made up of a variety of advanced technologies including Terra5 Terracotta Rainscreen panels, vacuum-insulated panels, krypton-filled triple glazing, metal mesh integral shading, and toggle held structural glazing (2-inch IGUs), is the first-of-its-kind in the United States.
To read the article on this innovative project click here.
Image credit: Leers Weinzapfel Associates
---