Install Time-lapse: Fairfield Library - The Bracket Advantage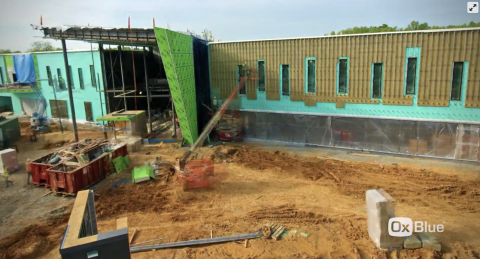 The new Virginia-based Fairfield Area Library is a community focal point, a center for learning and opportunity. ECO Cladding provided Alpha Vci.150 Wall Brackets for the ACM Panel scope of the installation. A bracketed approach was selected by the design teams at Tappè Architects and Quinn Evans Architects for this installation as a way to provide a better-performing solution for the building's exterior envelope.
To view a time-lapse video of the installation of the Fairfield Library Project Development click on the image below.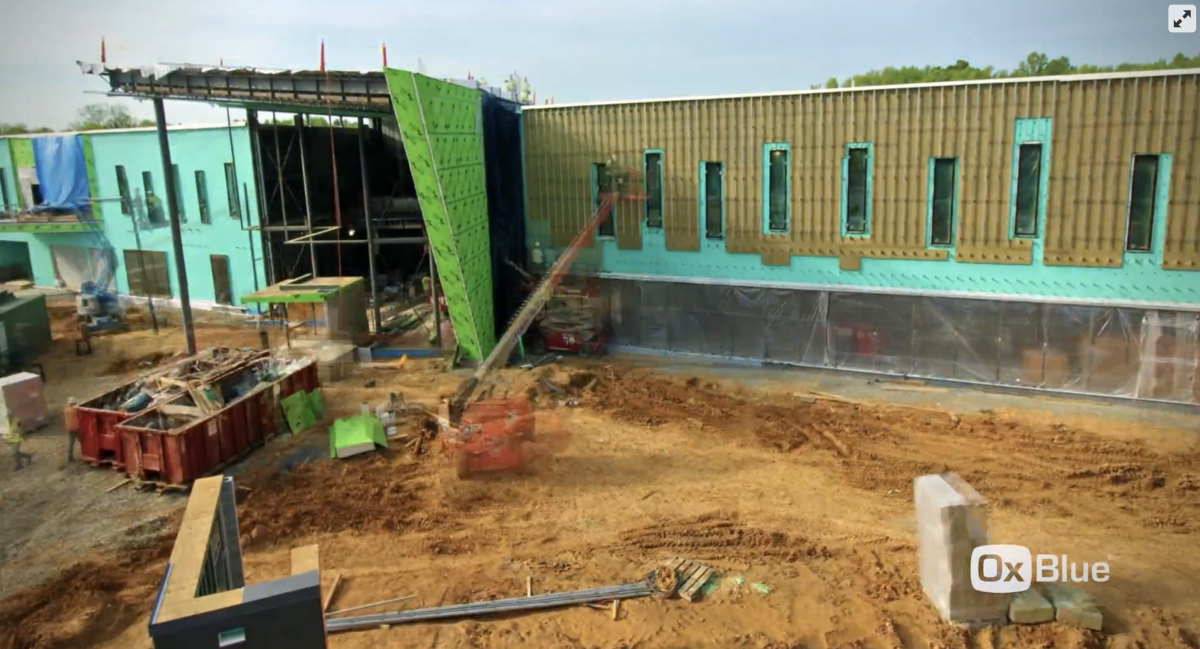 Alpha Wall Brackets allow for fewer penetrations into the air barrier. All manufacturers of air barriers agree, fewer holes in the barrier guarantee a better-performing solution for the building. This approach offers a more thermally efficient wall design and is compliant with continuous insulation requirements.
Alpha brackets are the building blocks designed to simplify the process of building rainscreen walls of all types including CI Subframing and Panel Subframing. Alpha V brackets are a part of our vertical mounted system. They come in a wide range of sizes to meet the needs of light and heavy loads.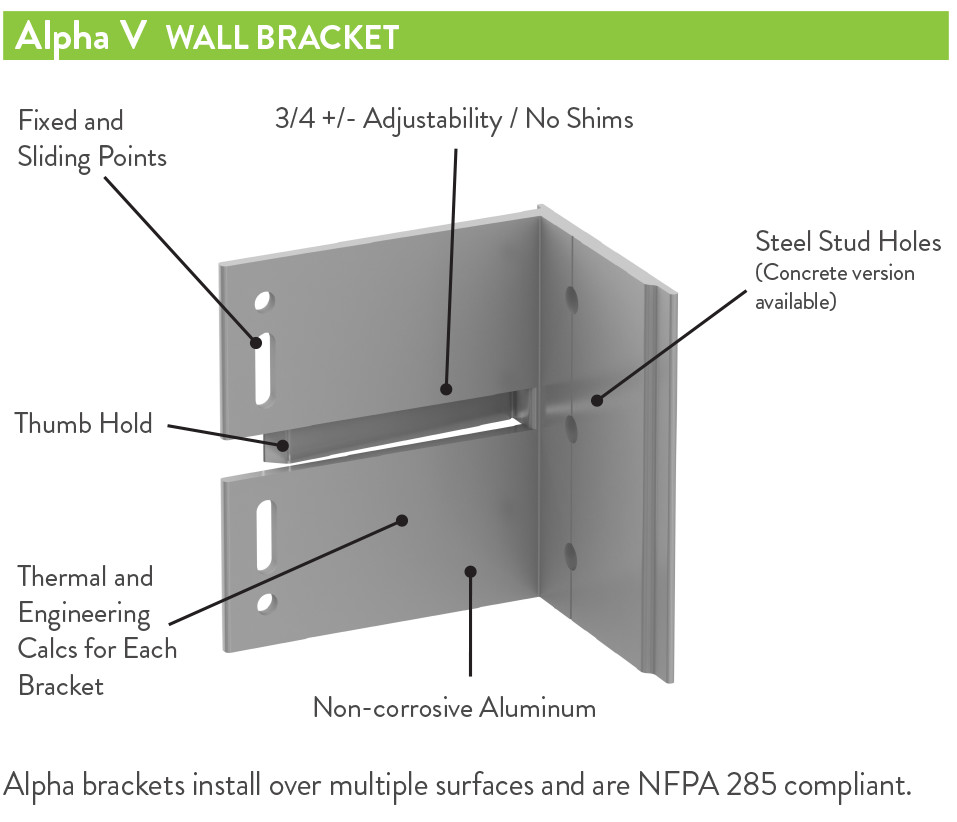 Alpha brackets provide the design community with control and ease in creating wall cavity depths. Our Alpha V vertical brackets come in standard dimensions of 35mm (1.38") to 255mm (10.04") and in two sizes (V and V+). Use the appropriate bracket size to meet your exterior insulation requirements! Our components can work with your design!

Submit your project to us using our Build Your Project submission process and we can assist.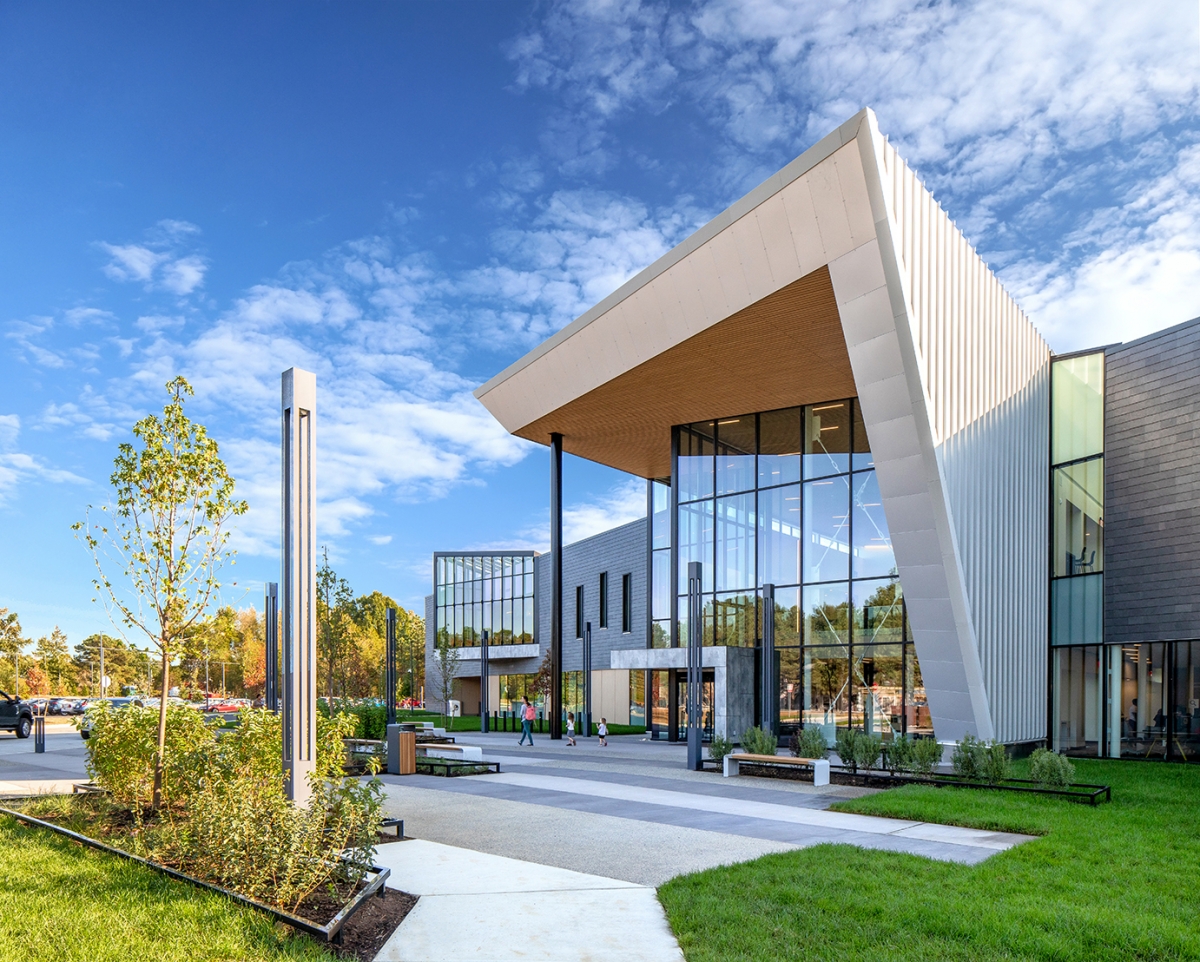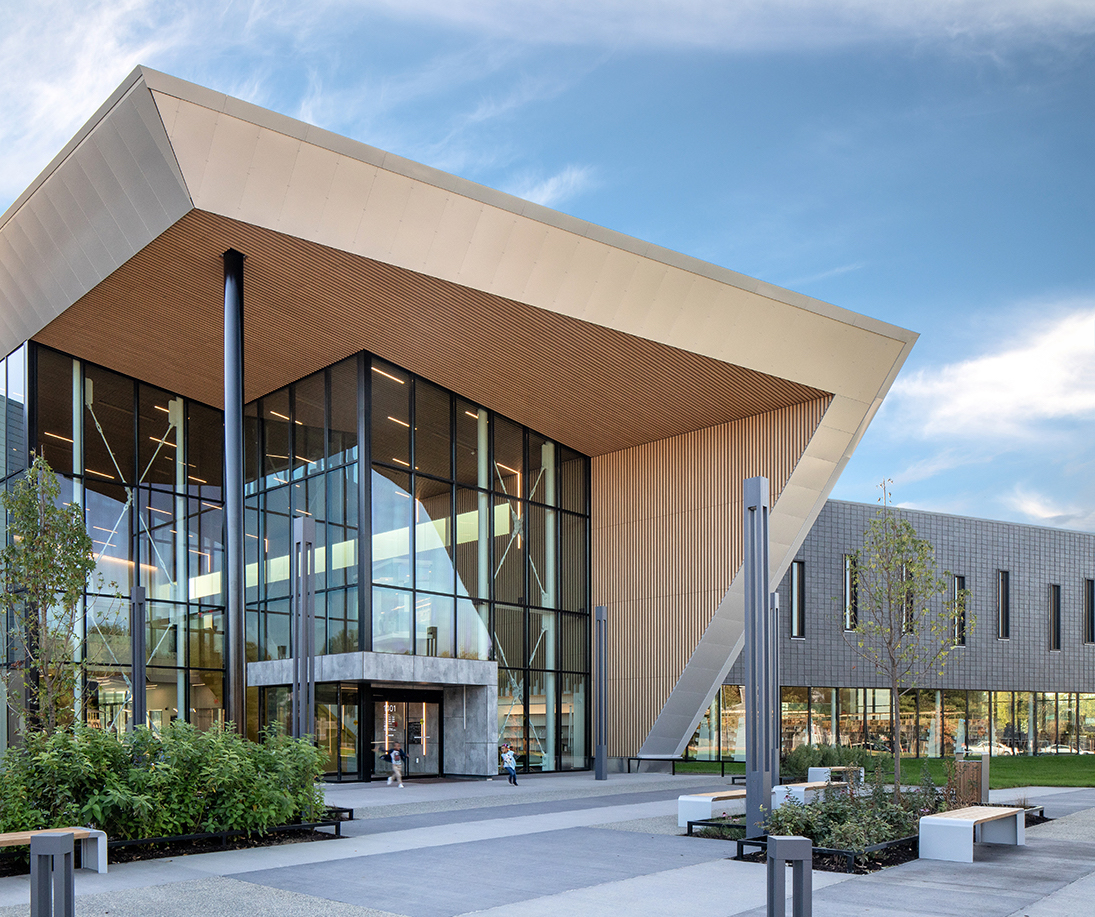 For a Project Overview on the Fairfield County Library click here.
Images by Tzu Chen Photography