SPOTLIGHT: Alpha Vci.10 System for Install Flexibility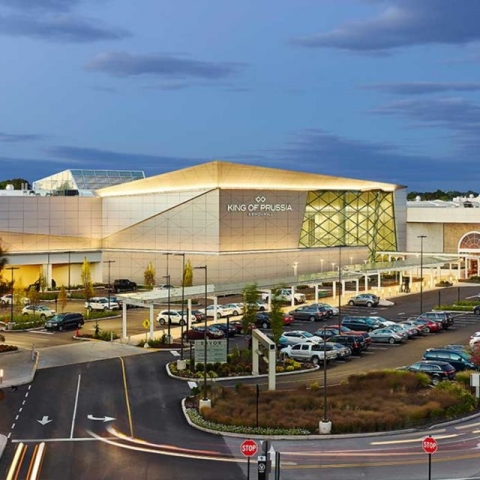 Designed by CallisonRTKL, the largest enclosed shopping center in the United States is complete with an Alpha Vci.10 System for ACM panel. Declared the "Gold Winner for Renovations" – for retail projects over 500,000 SF in total retail space in 2019, this complex install benefited from the built-in adjustability of ECO Cladding's flexible Alpha wall brackets.
The complex ACM metal panel facade incorporated an ECO Cladding Alpha Vci.10 subframing system. The panel layout and design were easily achieved using the flexible Alpha wall bracket at varying bracket depths. Alpha brackets provide the design community with control and ease in creating wall cavity depths. Our Alpha V vertical brackets come in standard dimensions of 35mm (1.38") to 255mm (10.04") and in two sizes (V and V+). Use the appropriate bracket size to meet your exterior insulation requirements! The Alpha V brackets' "thumb hold" feature has a +/- 3/4 inch of built-in adjustability to accommodate out of plumb conditions found in the field. This allows for a more rapid set of materials and an easier install without the use of plastic shims.
ECO Cladding systems for ACM panels continue to gain increasing market share with North America's top ACM fabricators to create a high-performance solution for the long-term. Submit your project to us using our Build Your Project submission process and we can assist!