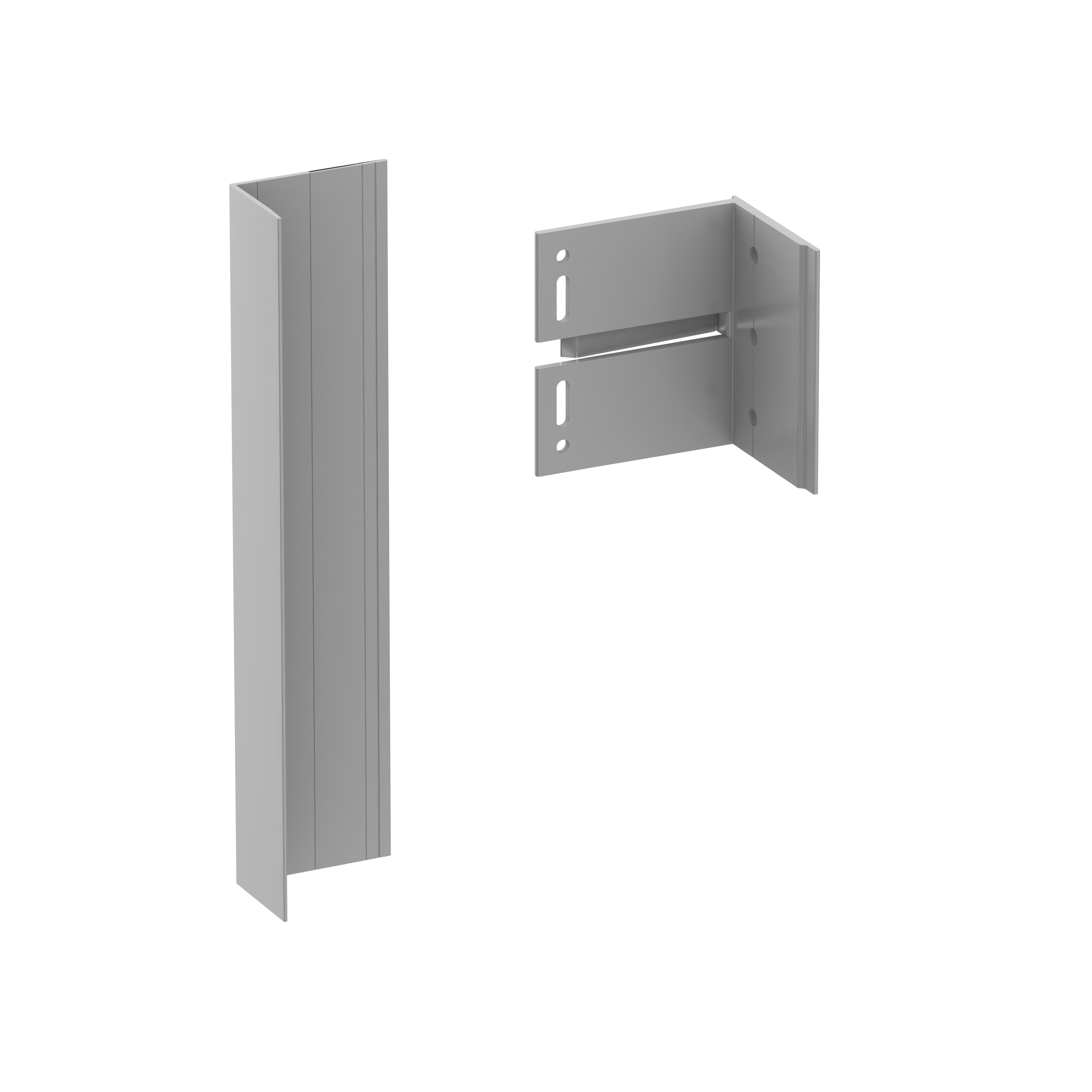 The Alpha Vci System serves as the Vertical C.I. Sub-framing system designed to address fire safety, engineering and thermal performance. Based on panel layout, the Alpha Vci System creates an attachment plane for vertical panel layout.
Alpha Vci provides the engineered building blocks components for vertically-oriented C.I. Sub-framing. Fully-engineered and designed to incorporate intermittent Alpha brackets with continuous outer aluminum rails to create the "C.I. Sub-framing" layer. The exterior "Panel Sub-framing" is attached to this rail to create a complete rainscreen system.
Morrison Hershfield, an industry leader in thermal modeling, has analyzed the Alpha Vci configuration on steel stud walls with "C.I. Sub-framing" on two wall types: split insulation and exterior only cavity insulation. Using the ECO Calculator, the Alpha Bracket and Sub-framing layout can be determined and the corresponding wall's U Value can be provided.